Main content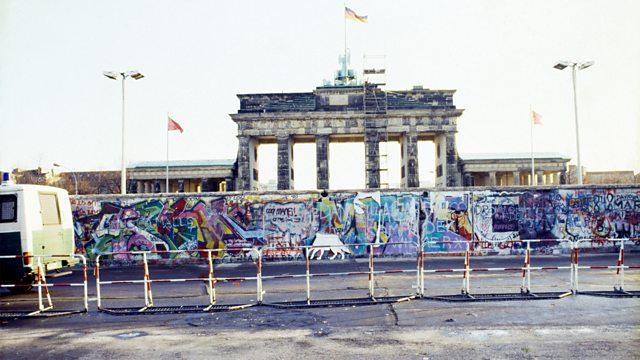 Build the Wall!
Political leaders are building new walls, even as they celebrate the fall of Berlin Wall. Now Katy Long explores the enduring appeal and complicated history of border walls.
On the 30th anniversary of the fall of the Berlin Wall, Katy Long asks why political leaders are celebrating the occasion while building new border walls of their own.
From the United States, where 'build the wall' has become a symbol of the Trump presidency, to Norway, India and South Africa, dozens of walls have gone up since 1989, with many more being built, planned or imagined. In this programme, Katy tells the modern history of border walls to ask why they are being built, and why now, when new virtual technologies increasingly offer alternatives to concrete barriers.
Katy will examine the complicated history of the Berlin Wall, and what it meant during the Cold War. She'll examine border walls and border communities in Northern Ireland, the United States, South Africa and Israel, exploring what happens when walls are built - for good and ill - and whether it's possible to take them down again. She'll look at the difference between walls to keep people in, and keep them out, and whether the walls are really about safety, or certainty, or just about 'us' and 'them'.
Producer: Giles Edwards
Assistant Producer: Patrick Cowling
Last on
Broadcasts