Main content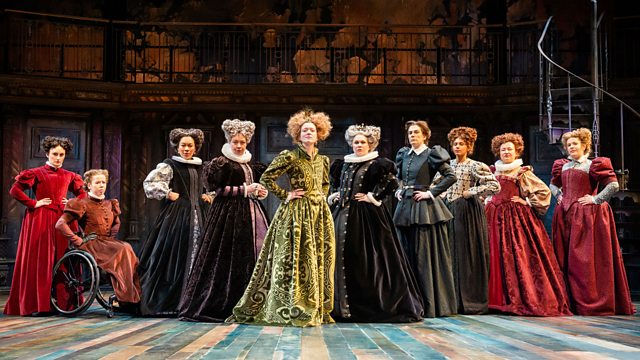 Taming of the Shrew; Rare diseases; Cook the Perfect... with Meera Sodha
A gender-flipped Taming of the Shrew, My Best Day, Living with a rare disease, and Meera Sodha makes the perfect chilli tofu
In the RSC's 'Taming of the Shrew', currently on stage at the Barbican in London, 1590's England is a matriarchy. With a radical take on Shakespeare's comedy of gender, the audience witnesses an explosive courtship and a fast-moving portrayal of hierarchy and coercive control between the female Petruchia, played by Claire Price, and her male opposite still known as Katherine. Claire and Jane are joined by Dr Emma Whipday, lecturer in Renaissance literature at Newcastle University. Why has this gender swap proved necessary and what effect does it have?
My Best Day: we asked you, our listeners, to get in touch and send us a picture that somehow captured you at your best. Not just looking your best, but feeling your best. Today we hear from Sara Tidesel.
3.5 million people in the UK have a rare disease according to Rare Diseases UK – meaning that 1 in 17 people will have a condition that most GPs have never seen before and may struggle to diagnose. In her graphic memoir 'A Puff of Smoke', Sarah Lippet recounts her childhood battles with a mysterious debilitating illness. It begins with headaches and culminates in a loss of mobility and later brain surgery – and tells of the impact on her family and development into adulthood. She joins Jane alongside Dr Lucy McKay, CEO at Medics4RareDiseases, to talk about raising awareness of rare diseases and encouraging the medical profession to #DareToThinkRare.
Food writer Meera Sodha's new plant-based cookbook 'East: 120 Vegetarian and Vegan recipes from Bangalore to Beijing' uses British ingredients to create Eastern inspired recipes. She joins Jane in the studio to Cook the Perfect…Chilli Tofu.
Last on
Broadcast

Podcast
Women's voices and women's lives - topical conversations to inform, challenge and inspire.