Main content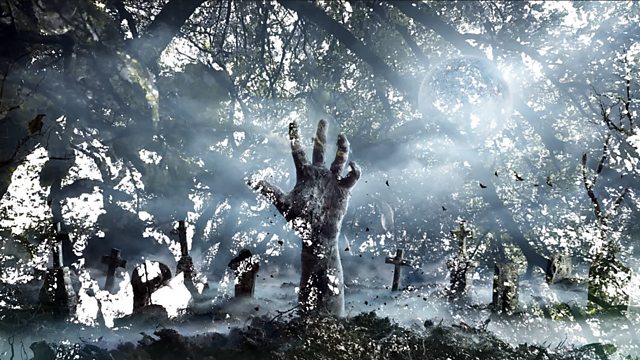 Episode 1
Téann Proinsias Ó Coinn sa tóir ar shíscéalta faoi chead iomartais, tabhairt as, agus faoi fhágálaigh
Leis na cianta cairbreacha, creideann na Gaeil go bhfuil an saol úd eile ann - domhan na spiorad agus na neach neamhshaolta. Aimsir na Samhna is caoile ná riamh an deighilt idir an saol seo agus an saol eile agus cead ag an slua sí bogadh ó shaol go saol.
Téann Proinsias Ó Coinn sa tóir ar chuid de na scéalta atá á n-insint ó ghlúin go glúin - síscéalta faoi chead iomartais, tabhairt as, agus faoi fhágálaigh - agus taibhsítear dó gur caol an bhearna idir saol na mbeo agus na marbh an tráth seo de bhliain.
Tá an clár seo léirithe ag Tessa Fleming. Is léiriú de chuid BBC Gaeilge é seo.
For millennia the Gaeil have believed in another world - a world of spirits and of the undead. At Samhain they believed that the division between this and the other world was at its thinnest, permitting spirits to move across both worlds more easily.
Proinsias Ó Coinn sets out in search of some those stories of the undead and of the ancient sighe, intriguing stories that have been passed on from generation to generation and discovers that the thin veil between this world and the next may not be so thin after all.
This programme is produced by Tessa Fleming and is a BBC Gaeilge production.
Last on
BBC Radio Foyle
&
BBC Radio Ulster
Broadcasts
BBC Radio Foyle

&

BBC Radio Ulster

BBC Radio Foyle

&

BBC Radio Ulster