Main content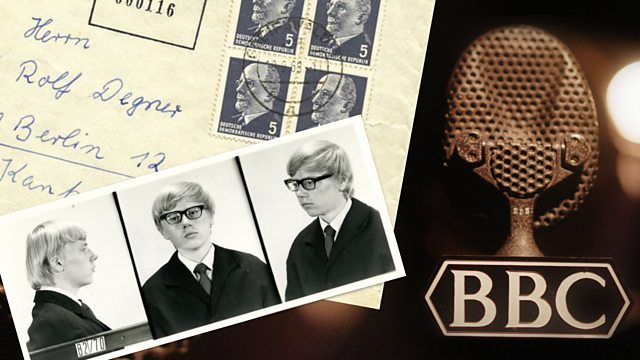 London Calling: Cold War Letters
How the BBC radio programme Letters without Signature, which ran from the 1950s to the 1970s, provided a voice for the citizens of the former communist state of East Germany.
For over 25 years, the BBC gave voice to the silenced people of East Germany by inviting them to secretly write in to a radio programme called Letters without Signature. Broadcast on the BBC's German Service, the programme gave voice to ordinary East German citizens who wrote about life under the repressive communist regime.
On the 30th anniversary of the fall of the Berlin Wall, this documentary explores an unknown story of the Cold War. It looks at the impact of the Letters without Signature series on both the letter writers in East Germany - who faced jail if discovered - and the producers of the show in London, particularly its mysterious presenter, Austin Harrison.
Using never-before-seen Stasi files and recordings, London Calling: Cold War Letters documents the tit-for-tat propaganda war between the Stasi and BBC. It reveals a fascinating world of spies, secret state subterfuge and individual acts of bravery.
Credits
| Role | Contributor |
| --- | --- |
| Narrator | Lucy Tregear |
| Expert | Emily Oliver |
| Commentator | Bill Treharne Jones |
| Expert | Susanne Schadlich |
| Commentator | Peter Sahla |
| Commentator | Gunter Burkart |
| Interviewed Guest | Karl-Heinz Borchardt |
| Interviewed Guest | Rolf-Joachim Erler |
| Director | Christian Hans Schulz |
| Producer | Rachel Hooper |
| Producer | Britta Kirchner |
Featured in...
A collection of programmes exploring the Cold War and fall of the Berlin Wall.