Main content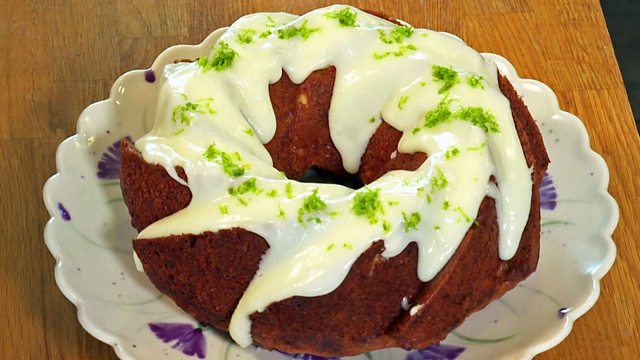 Griogair MacLeòid agus fìor dheagh bhèiceirean dachaigh ag innse dè's fheàrr leotha fuine. Gregor MacLeod and some of the country's best home bakers show us their favourite recipes.
Tha sàr bhèiceirean nan dachanan fhèin a' toirt Griogair MacLeòid dhan chidsin a choimhead dè tha iad a' fuine. Na chòcaire proifeiseanta, 's aithne dha nach gabh luach a chur air rud a bhios math a h-uile là a nì thu e agus tha feadhainn dhiu sin aige fhèin ri shealltainn.
Ann an Caol Lochaillse ionnsaichidh e rolan Eilbheiseach a dhèanamh gun e sgàìneadh no tuiteam às a chèile. Air ais ann an Leòdhas seallaidh còcaire proifeiseanta dha an t-sili bhlasta a nì e nuair a tha na smeuran abaich pailt.
Air ais ann an Calanais tha Griogair a' cur a char fhèin air aran traidiseanta as na Crìochan, bonnach Shailcirc, ga bheothachadh le fraochagan agus rùsg oraindseir. Agus carson a chuireadh tu brath thucasan a bheir biadh gu do dhoras ma nì thu fhèin rud nas fheàrr a-staigh? Abair gu bheil na tostaichean muasgain-chaola aig Griogair nas blasta na feadhainn dèanta a bheir cuideigin thugad!
Gregor visits Kyle of Lochalsh to find out the trick to making a Swiss roll. Often scared at the thought of rolling fresh sponge he finds out how to master this sometimes-daunting task. And in Lewis a professional cook shows him how to put a glut of brambles to good use in a deliciously fruity jam using just three ingredients.
Back at home in Callanish Gregor shows us some of his own recipes. He reinvents a classic Scottish bread, Selkirk bannock, by adding dried cranberries and orange zest for a more modern twist. Who needs takeaways when you can make your own? Gregor's homemade prawn toasts are quicker and tastier than anything you can order in.
More episodes
Next
You are at the last episode