Main content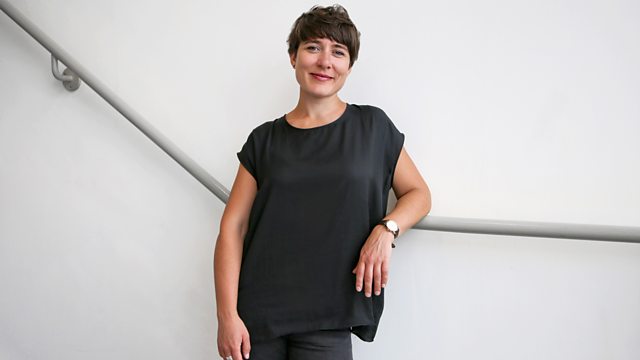 Opera Matinee: Janacek's Fate
Janacek's opera Fate, in an idiomatic performance recorded in 2018 at the National Moravian-Silesian Theatre.
Fate, written in 1904, is the strangest of Leoš Janáček's peculiar operas. The relationship of the main character, composer Živný, with Míla Válková ends with a tragedy caused by Míla's insane mother. Živný also becomes a character in his own opera, whose third act remains in God's hands. Everything is shrouded in mysterious shadows of the past, while the future is lit by lightning, which Živný calls down on himself and his destiny - his Fate
Presented by Kate Molleson
2.00pm
Janáček
Fate, opera in three acts
Martin Šrejma, tenor - Živný, a composer
Veronika Holbová, soprano - Míla Valková
Petra Alvarez Šimková, soprano - Mila´s mother
Tomáš Kořínek, tenor - Doctor Suda
Jakub Kettner, baritone - Lhotský, a painter
Lukáš Bařák, baritone - Verva/Konečný
National Moravian-Silesian Theatre Chorus & Orchestra
Jakub Klecker, conductor
3.20pm
Antheil
Symphony no.4
BBC Philharmonic
John Storgards, conductor
4.05pm
Prokofiev
Symphony no.6
BBC Philharmonic
Jac van Steen, conductor
SYNOPSIS
Act 1
At the centre of the attention of the spa guests in
Luhačovice is the poetic Dr Suda with his friends Konečný,
Lhotský and a young woman, Míla. A new guest arrives, the
composer Živný. Everyone is surprised to discover that
Živný and Míla know each other.
They all leave and only the composer Živný and Míla
remain. Their relationship in the past had been thwarted
by Míla's mother, who considered life with a composer as
a beggar's existence. Živný wrote an opera about his
unhappy life. Now, many years later, he discovered that
he had falsely accused Míla of unfaithfulness in the opera;
her son, Doubek, is in fact his child. Now Živný and Míla
decide to start a new life together.
Act 2
Živný, Míla and young Doubek live together with Míla's
unhinged mother. Živný sings excerpts from his opera. He
now has to get rid of the part where he had earlier
wrongfully denigrated Míla. Young Doubek asks his mother
if she knows what love is. Míla knows only too well - love
and her whole life is Fate.
Life together with the mother is miserable. She is becoming
increasingly deranged; she is being forced to live under the
same roof with a man who she believes is only out for her
money. The mother sees Živný as an evil raven. She wants
to fly away from him, but when she falls from the balcony,
she takes Míla with her. Živný is bereft at the loss of his
wife. Lightning flashes as a portent of his unhappy fate.
Act 3
The students at a conservatory are singing a part from
a new opera which was written by their teacher, Živný. The
work is supposed to have its premiere that evening in the
theatre, but the final act is still missing. The pupils ask him
to tell them something about his strange opera. Živný
passionately relates to them the origin of the work
and the surprised students realize that the plot of the opera
is in fact the true story of his life. Živný approaches the part
where Míla dies...suddenly a storm approaches in which
Živný sees his dead wife. The stunned composer falls
to the ground. The end of the opera remains unwritten in the
hand of God, just as with Živný's fate.