Main content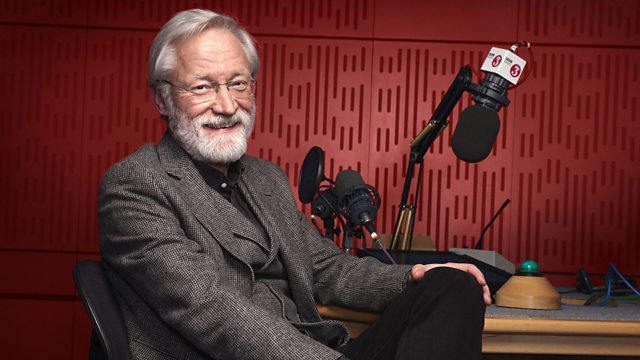 Donald Macleod asks whether Dvorak's time in America, with its controversies and homesickness, was as successful as the composer had hoped.
Antonín Dvořák was no spring chicken when he found success as a composer. He was in his early thirties before he made his mark in his native Czech Republic, despite composing from a young age. Donald Macleod follows Dvořák as he attempts to win over successive audiences: from Prague to Vienna, England to America, before eventually returning to Prague and to the opera stage. Who did he need to impress in order to achieve the success he craved?
"The Americans expect great things of me". Dvořák's arrival in New York in September 1892 has something of a mid-life crisis about it. Persuaded by the wealthy philanthropist Jeanette Thurber to take up a post of Director at the National Conservatory of Music, it was a chance to escape the shadow of his friend and fellow composer Johannes Brahms. America provided further successes, but also its own set of difficulties.
Today's programme sees Dvořák embroiled in arguments about the nature of American music and struggling with homesickness. But he was also inspired by his time in America and we'll hear music which began as a few scribbled notes on a shirt cuff in Iowa and a pieces written after a visit to the Minnehaha Falls.
Piano Trio in E minor, Op 90 (Dumky) (Allegro)
The Florestan Trio
Cello Concerto in B minor, Op 104 (2nd movt – Adagio ma non troppo)
Berliner Philharmoniker
Mstislav Rostropovich, cello
Herbert von Karajan, conductor
Violin Sonatina in G, Op 100
Jack Liebeck, violin
Katya Apekisheva, piano
Biblical Songs, op 99 (Oh, my Shepherd is the Lord & By the shore of the river of Babylon)
Dagmar Pecková, mezzo-soprano
Irwin Gage, piano
String Quartet No 12 in F major, Op 96 (American) (Lento)
Pavel Haas Quartet
Symphony No 9, Op 95 (From the New World) (1st movt – Adagio-Allegro molto
Royal Concertgabouw Orchestra
Nikolaus Harnoncourt, conductor
Produced by Cerian Arianrhod for BBC Cymru Wales