Main content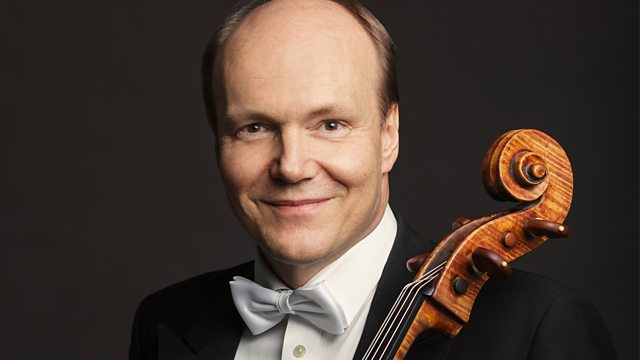 Better than Brahms
Sir John Eliot Gardiner conducts the LSO in Dvořák's Cello Concerto with Truls Mørk and Josef Suk's 'Asrael' Symphony, Suk's moving response to his father-in-law Dvořák's death.
When Brahms heard Dvořák's Cello Concerto he famously said that if he'd known it was possible to write such a work, he would have had a go himself. But neither he nor anyone else has ever come up with a cello concerto more fresh-sounding, tuneful and expressive. Dvořák's sudden death in 1904, less than a decade after he had finished the concerto, was the original motivation behind a moving musical tribute by his son-in-law. Josef Suk named his 'Asrael' Symphony after the Hebrew Angel of Death who tragically struck again the following year, as Suk was composing. This time Suk's wife - Dvořák's daughter Otilie - was his victim and Suk now reshaped the symphony as a tribute to father and daughter. For 20 years this extraordinary dual requiem has been on John Eliot Gardiner's to-do list and he conducts it for the first time tonight.
Recorded last month at the Barbican Hall and presented by Georgia Mann.
Dvořák: Cello Concerto in B minor, Op 104
8.25
Interval Music (from CD)
Janáček: Mládí
London Winds
8.45
Josef Suk: Symphony No 2, 'Asrael'
Truls Mørk (cello)
London Symphony Orchestra
John Eliot Gardiner (conductor)
Photograph credit - Johs Boe
Featured in...
We broadcast more live and specially-recorded concerts and opera than any other station.