Main content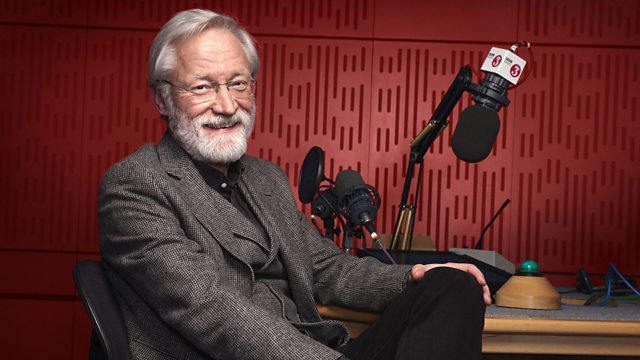 Donald Macleod explores Dvorak's obsession with opera and his comparative lack of success on the stage.
Antonín Dvořák was no spring chicken when he found success as a composer. He was in his early thirties before he made his mark in his native Czech Republic, despite composing from a young age.
Donald Macleod follows Dvořák as he attempts to win over successive audiences: from Prague to Vienna, England to America, before eventually returning to Prague and to the opera stage. Who did he need to impress in order to achieve the success he craved?
There was one musical form in which Dvořák never achieved the success he wanted. His first attempt at opera was immediately consigned to the bin by the critical composer and his second, as we heard on Monday, was a disaster. Despite these setbacks there was rarely a period in Dvořák's life when he wasn't writing opera.
Donald Mcleod considers what drove him to persevere, when his other works were so well received by audiences at home and abroad. Why was opera so important to Dvořák, and what held him back? We'll hear extract from Vanda, The King and Charcoal Burner, Dimitrij and Rusalka as well as one of Dvořák's other dramatic compositions, the tone-poem The Noonday Witch.
Vanda (Overture)
Prague Radio Orchestra
František Dyk, conductor
The King and the Charcoal Burner (Act 11, scene 7)
Lívia Aghová, soprano (Liduška)
Michelle Breedt, mezzo-soprano (Anna)
Peter Mikuláš, bass (Matěj)
Michal Lehotský, tenor (Jenik)
Prague Chamber Choir
WDR Rundfunkchor Köln & WDR Sinfonieorchester Köln
Gerd Albrecht, conductor
Dimitrij (Act 4, scene 3)
Krassimira Stoyanova, sopranp
Münchner Rundfunkorchester
Pavel Baleff, conductor
The Noon Witch, Op 196
Czech Philharmonic Orchestra
Charles Mackerras, conductor
Rusalka (Act 3)
Renne Fleming, soprano (Rusalka)
Ben Heppner (Prince
Franz Howlata (The Water Goblin)
Czech Philharmonic Orchestra
Charles Mackerras, conductor
Produced by Cerian Arianrhod for BBC Cymru Wales
More episodes
Next
You are at the last episode