Main content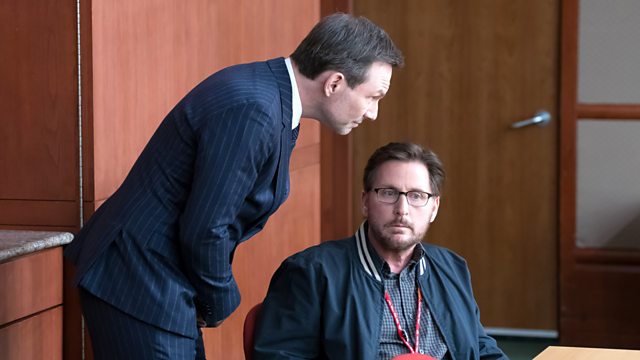 Emilio Estevez, 100 Novels That Shaped Our World, David Attenborough's Gamelan music
Actor, writer and director Emilio Estevez on his film The Public; Suzi Feay and Kit de Waal on the BBC's 100 Novels That Shaped Our World; David Attenborough's Gamelan recordings
Emilio Estevez discusses his forthcoming film The Public which he has written, directed and stars in, along with Alec Baldwin and Christian Slater, set in Cincinnati Public Library in the middle of winter.
100 Novels That Shaped Our World have just been chosen by a panel including Front Row presenter Stig Abell. The list is part of a BBC Arts season celebrating 300 years since the publication of Robinson Crusoe, often regarded as the first novel in English. The list has thrown up some controversial choices. Panellist and author Kit de Waal and literary critic Suzi Feay join Stig to discuss the premise, categories, inclusions and omissions.
Brighton-based DJ Tom Burland is the recently-announced winner of the David Attenborough Songlines Remix Competition. The annual competition invited UK music creators to remix Gender Wayang, a field recording made 50 years ago by Sir David Attenborough while making programmes in Bali.
Presenter Stig Abell
Producer Jerome Weatherald
Emilio Estevez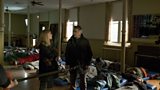 The Public, written and directed by Emilio Estevez, is released in the UK on 24 January 2020.
Images: Main image above, from left: Christian Bale and Emilio Estevez in the film The Public.
Image to the left, from left: Taylor Schilling and Alec Baldwin in The Public
100 Novels that Shaped our World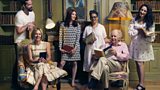 Image: the judging panel for 100 Books that Shaped Our World - from left: R4 Front Row presenter and Times Literary Supplement editor Stig Abell, broadcaster Mariella Frostrup, authors Juno Dawson, Kit de Waal and Alexander McCall Smith, and Bradford Festival Literary Director Syima Aslam.
Image credit: David Emery
Songlines David Attenborough Remix Competition winner