Main content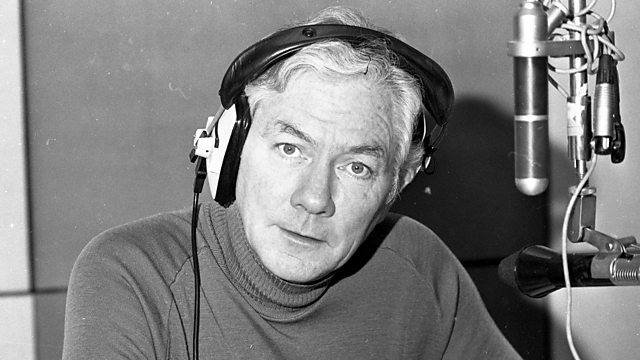 Gay Byrne, Sadako Ogata, Robert Evans
Matthew Bannister on broadcaster Gay Byrne, UN High Commissioner for Refugees Sadako Ogata, film producer Robert Evans
Pictured: Gay Byrne
Matthew Bannister on
Gay Byrne, the Irish TV and radio presenter who occupied a unique place in the nation's culture and public life. He presented the Late Late Show for thirty-seven years, often causing controversy when he covered changing social issues.
Sadako Ogata, the Japanese academic who served as UN High Commissioner for Refugees in the 1990s. She was noted for her fearless approach and for putting the refugee crisis on the political map. The current Commissioner recalls his time working with her.
And the Hollywood producer Robert Evans, who was behind classic films like The Godfather, Love Story and Chinatown, but was almost as well known for his colourful private life as his on-screen hits. The actor and director Simon McBurney pays tribute.
Interviewed guest: Joe Duffy
Interviewed guest: Jurek Martin OBE
Interviewed guest: Filippo Grandi
Interviewed guest: Angie Errigo
Interviewed guest: Simon McBurney OBE
Producer: Neil George
Archive clips from: Gay Byrne RTE tribute, RTE News 04/11/2019; The Gay Byrne Show, RTE Radio 1 14/06/1996; The Late Late Show RTE One 01/02/1966; The Meaning of Life, RTE One October 2010; The Meaning of Life, RTE One February 2015; The World Tonight, Radio 4 14/07/1993; Special Report on the Rwandan Genocide, SABC 1994; Sadako Ogata Expresses the Need to Prevent Future Genocide, AP Archive 21/07/2015; BBC News 1991; Today, Radio 4 21/06/1999; 1800 News Bulletin, Radio 4 02/08/1994; Brian Linehan's City Lights: Robert Evans Interview 1977, Reelin' In The Years Productions; Man of a Thousand Faces, directed by Joseph Pevney, Universal International Pictures 1957; The Sun Also Rises, directed by Henry King, Twentieth Century Fox 1957; The Godfather, directed by Francis Ford Coppola, Paramount Pictures / Alfran Productions 1972; The Cotton Club, directed by Francis Ford Coppola, Zoetrope Studios / Producers Sales Organization / Totally Independent / Robert Evans Company 1984.
Gay Byrne
Born 5 August 1934; died 4 November 2019, aged 85.
Last Word spoke to RTÉ presenter Joe Duffy.
Sadako Ogata
Born 16 September 1927; died 22 October 2019, aged 92.
Last Word spoke to journalist Jurek Martin and Filippo Grandi, United Nations High Commissioner for Refugees.
Robert Evans
Born 29 June 1930; died 26 October 2019, aged 89.
Last Word spoke to film critic Angie Errigo, and actor and director Simon McBurney.