Main content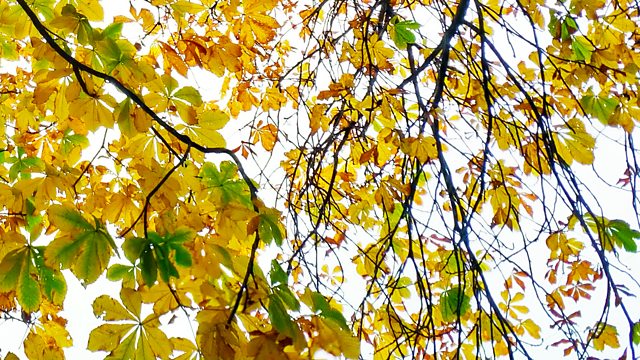 The Chilterns
Kathy Clugston and the panel are in the Chilterns.
Kathy Clugston and the panel are in the Chilterns. Matthew Biggs, Pippa Greenwood and Christine Walkden are answering the questions from the green-fingered audience.
This week, the panellists tackle queries on battling the woolly aphid and tending the aerial roots of an orchid, and offer suggestions for what to plant in a greenhouse over the winter.
Away from the questions, Matt Biggs visits the Roald Dahl museum to chat to Rachel White about some of the horticultural influences behind Dahl's stories.
Producer: Hannah Newton
Assistant Producer: Rosie Merotra
A Somethin' Else production for BBC Radio 4
Plant List
Questions and time codes are below. Where applicable plant names are listed.
Q – I've sculpted a crocodile from the stone chippings in my garden and now want to plant it with suitably textured plants – do you have any suggestions?
(1 minute 55 seconds)
Pippa – Sempervivum (Houseleek)
Christine – Dryas octopetala
Salix reticulata
Matt – Soleirolia soleirolii (Baby's tears)
Mentha requienii
Saxifraga 'Tumbling Waters'
Q – My raspberry plants are 40 years old - should I continue to feed them or should I just replace them? And if I replace, what should I replace them with?
(4 minutes 42 seconds)
Pippa – 'Autumn Bliss' raspberry
'Joan J' raspberry
Christine – 'Polka' raspberry
Q – How can I save my asparagus fern from the woolly aphid?
(6 minutes 50 seconds)
Q – I have a Garrya that has catkins some years and other years doesn't; it has also developed a black spot on some of its leaves – I wondered if the two are linked and what the treatment is?
(9 minutes 39 seconds)
Feature (12 minutes 47 seconds)
Q – What is your favourite thing to grow in the greenhouse over winter?
(21 minutes 23 seconds)
Christine – Cyclamen persicum
Cyclamen mirabile
Cyclamen coum
Pippa – Alpines
Matt – Mint
Q – I have a 20-year-old Euonymus growing up and through a fence (2m/6.5ft high and wide). Last year it was heavily infested with Euonymus scale and this year it has returned – how can I combat this?
(24 minutes 30 seconds)
Correspondence (28 minutes 35 seconds)
Q – I have an orchid with very untidy aerial roots; can they be cut off or trimmed, or shall I leave them as they are?
(35 minutes 4 seconds)
Q – I don't have a theme or planned garden and tend to buy plants on a whim, however when I get home, I struggle to find a home for them – could you give me some advice on how to become a more savvy and sensible buyer?
(37 minutes 42 seconds)