Main content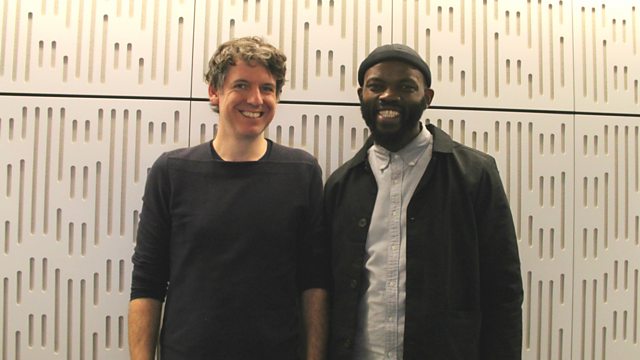 The changing image of masculinity
Authors Ben Lerner, JJ Bola and Derek Owusu on how men now deal with ideas of masculinity. Laurence Scott presents.
"Man Up". "He's Safe" "No Homo" How do men talk and write about masculinity? Laurence Scott talks to authors Ben Lerner, Derek Owusu and JJ Bola about crying, competitiveness, anger - and the pressure to perform.
Ben Lerner is the author of Leaving the Atocha Station, 10:04 and his latest novel is called The Topeka School. He holds a prize commonly called the "genius grant" as a MacArthur Fellow.
Derek Owusu's latest novel is called That Reminds Me. He has also presented the podcast Mostly Lit and edited Safe: On Black British Men Reclaiming Space a collection of Essays which includes an Essay by JJ Bola.
JJ Bola has also written a novel No Place to Call Home, a poetry collection Refuge, and non-fiction book on masculinity, Mask Off: Masculinity Redefined.
You can find more Identity Discussions in a playlist on the Free Thinking website including Caryl Philips and Johny Pitts on Afropean identities https://www.bbc.co.uk/programmes/m0005sjw
Emma Frankland, June Sarpong on a panel asking Can There Be Multiple Versions of Me? https://www.bbc.co.uk/programmes/p061zr74
Producer: Robyn Read