Main content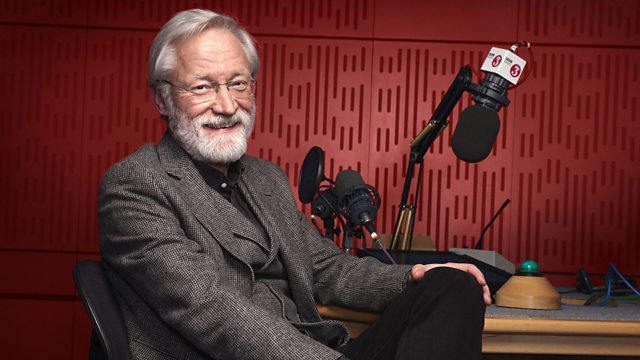 Notes from a small island
Donald Macleod looks at how visits to England changed Dvorak and brought him increasing fame.
Antonín Dvořák was no spring chicken when he found success as a composer. He was in his early thirties before he made his mark in his native Czech Republic, despite composing from a young age. Donald Macleod follows Dvořák as he attempts to win over successive audiences: from Prague to Vienna, England to America, before eventually returning to Prague and to the opera stage. Who did he need to impress in order to achieve the success he craved?
With the success of Dvořák s breakthrough came difficulties, due to the high expectations of his friends and supporters. Little wonder that the Czech composer's sights turned elsewhere, to England, and a chance to follow his own path.
Today Donald Macleod asks whether Dvořák's visits to England led not only to increased fame but also to a greater sense of his own worth as a composer. We'll hear from some of the works that delighted his English audiences, including an oratorio about a Czech saint and a setting of the Requiem mass.
Dvořák's success in England also allowed him to fulfil a dream of buying a bolt hole in the country, a place that inspired his 8th Symphony.
Czech Suite, Op 39 (Finale – Furiant)
Polish National Radio Symphony Orchestra
Antoni Wit, conductor
Stabat Mater, Op 58 (Quis es homo, qui non fleret)
Lívia Ághová, soprano
Marga Schiml, contralto
Aldo Baldin, tenor
Luděk Vel, bass
Prague Philharmonic Orchestra
Jiří Bělohlávek – conductor
Svatá Ludmila, Op 71 (What man is this whom lightening will not fell? & I beg thee, on thy dusty feet My lips I would lay)
Eva Urbanov, soprano
Prague Philharmonic Choir
Czech Philharmonic Orchestra
Jiří Bělohlávek, conductor
Symphony No 8 in G major, Op 88 (1st movt – Allegro con brio)
Budapest Festival Orchestra
Iván Fische, conductor
Requiem, Op 89 (Hostias)
Pilar Lorengar, soprano
Erzsébet Komlóssy, contralto
Róbert Ilosfalvy, tenor
Tomas Krause, bass
London Symphony Orchestra
The Ambrosian Singers
István Kertész, conductor
Produced by Cerian Arianrhod for BBC Cymru Wales.