Main content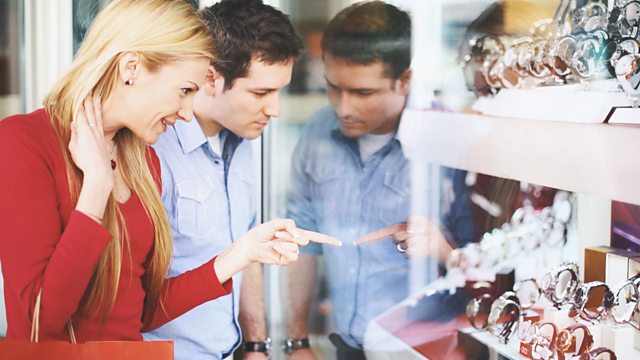 M&S Fashion Sales, BMX Bikes, Luxury Watches
Will the boom in luxury watch sales stand the test of time?
We hear from M&S as profits fall by 17%. First ET, now 'Stranger Things' - why BMX bikes are still going strong
Marks and Spencer has announced its pre-tax profits fell by 17% in the first half of the financial year. It's been a turbulent time for M&S with store closures and a revamp of its women's fashion range. Food sales rose by 0.9% but clothing and homeware sales fell by 5.5%. We speak to the woman brought in to revamp its women's fashion range.
UK sales of luxury watches have nearly doubled to £1.5 billion in the last ten years, but could the rise of so-called "smart watches" threaten that market? We examine why, in spite of new technology, many people still love a mechanical, high end luxury wrist watch.
The Ministry of Justice says it's recruiting dozens more judges to try to reduce a backlog of Special Educational Needs Tribunals - which is resulting in some children not going to school. Families go to Tribunal to appeal their child's 'Education, Health and Care Plan', which sets out how they are supported at school. But the Government's own most recent figures show that three quarters of all cases are postponed before they even start.
The BMX bike, which starred in the 1980s blockbuster film ET is enjoying more on-screen profile on TV. The Netflix sci-fi drama 'Stranger Things' features BMX riders and is reckoned to be a part of the reason why sales are on the up. They were up to £3 million in the UK last year and are enjoying a similar boom around the world. Already an Olympic sport for speed riding, the BMX also enters the Olympic arena for freestyling next year.
Presenter: Winifred Robinson
Producer: Craig Henderson