Main content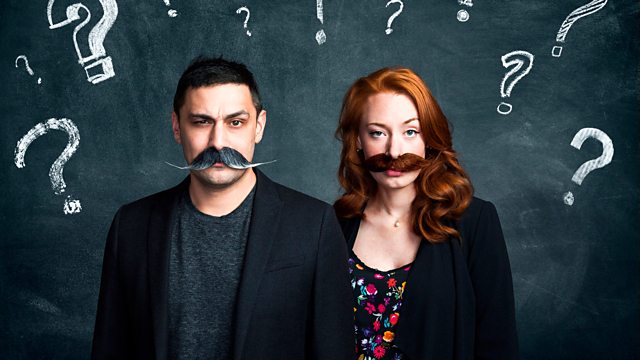 A Frytful Scare Part 2
Rutherford and Fry board a roller coaster to continue their investigation into why we enjoy being scared.
Rutherford and Fry delve into the history of roller coasters in the second instalment of their investigation into why we enjoy being scared.
Amelie Xenakis asks: "Why do people enjoy roller coasters? I am a thrill-seeker and I am always terrified before riding a roller coaster but I enjoy the ride itself. (I would like BOTH of you to ride a roller coaster if possible)."
Never ones to shy away from a challenge, the pair attempt to channel their inner adrenaline junkies with a trip on one the UK's scariest roller coasters at Thorpe Park.
They discover the birth of the roller coaster in the 18th century, when Catherine the Great enjoyed careering down Russian Ice Mountains covered in snow. Adam talks to scary sociologist Margee Kerr, author of 'Scream! The Science of Fear', about how the modern roller coaster evolved.
David Poeppel from New York University studies the science of screaming, and we discover what makes screams uniquely terrifying. Plus, psychologist and broadcaster Claudia Hammond describes some early experiments which tested how fear affects our body.
Presenters: Adam Rutherford, Hannah Fry
Producer: Michelle Martin
Why do you see faces in unexpected places?
Podcast
Science sleuths Dr Adam Rutherford and Dr Hannah Fry investigate everyday mysteries.