Main content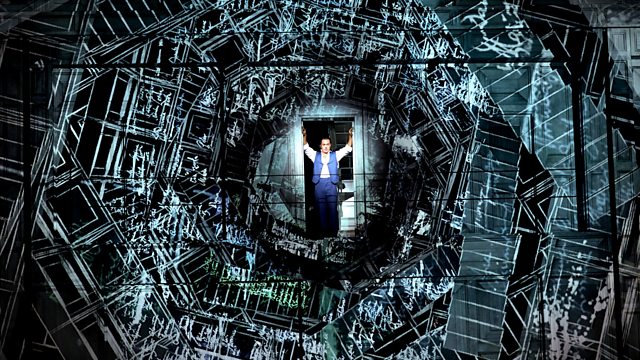 Mozart's Don Giovanni
From the Royal Opera House, Erwin Schrott stars as Mozart's Don Giovanni, the man whose bedpost is more notches than wood and who stops at nothing to get what he wants.
Mozart's Don Giovanni, with its compelling story and characterisation, coupled with some of his greatest and most memorable music, has been a hit with audiences ever since its 1787 Prague premiere. It tells the tale of the man who stops at nothing to get what he wants - and he wants one thing only (yes, that). As his long-suffering sidekick Leporello puts it in the famous 'Catalogue' aria, 'It doesn't matter if she's rich, ugly or beautiful; if she wears a skirt, you know what he does.' And he's done it with 2065 of them, leaving a trail of broken promises and wrecked lives throughout Europe. But in the 24 hours portrayed here he at last comes up against something he can't evade, dupe or kill...
Erwin Schrott, internationally celebrated in the title role, leads a starry cast including Roberto Tagliavini as Leporello and Malin Bystrom, Myrto Papatanasiu and Louise Alder as the trio of women bent on revenge.
Presented by Tom Service in conversation with Berta Joncus.
Mozart: Don Giovanni
Don Giovanni.....Erwin Schrott (Bass)
Leporello.....Roberto Tagliavini (Bass)
Donna Anna.....Malin Bystrom (Soprano)
Don Ottavio.....Daniel Behle (Tenor)
Donna Elvira.....Myrto Papatanasiu (Soprano)
Zerlina.....Louise Alder (Soprano)
Masetto.....Leon Kosavic (Baritone)
The Commendatore.....Petros Magoulas (Bass)
Royal Opera House Orchestra
Royal Opera House Chorus
Hartmut Haenchen (Conductor)
Act I
Don Giovanni, a Spanish nobleman, is renowned throughout Europe as a seducer of women; Leporello, his servant, reluctantly aids him by keeping watch. Giovanni attempts to leave the house of Donna Anna, his most recent conquest; he kills Anna's father the Commendatore when the Commendatore tries to stop him. Anna tells her fiance, Don Ottavio, that she was raped by an unknown man and they vow revenge on the murderer. Leporello's attempts to persuade his master to reform are interrupted by Donna Elvira, a former mistress of Giovanni's, who is travelling to look for him. Giovanni leaves it to Leporello to explain the extent of his master's womanizing.
Masetto and his bride Zerlina are to be married at a peasant wedding, but Giovanni sets himself to seduce Zerlina. Elvira interrupts and foils Giovanni's attempt. Ottavio and Anna appeal to Giovanni for help in their pursuit of the murderer of Anna's father. Elvira again interrupts and warns Ottavio and Anna about Giovanni's true nature; Anna tells Ottavio that Giovanni is the man who murdered her father. Leporello discusses with Giovanni the plans for the masque ball his master is hosting that evening. Zerlina assures Masetto that Giovanni has not touched her. Elvira joins forces with Ottavio and Anna; they are going to the ball and intend to exact vengeance on Giovanni. While everyone is dancing at the ball Giovanni attempts to ensnare Zerlina, but she rallies all behind her to try to entrap Giovanni. All accuse him, but he and
Leporello elude them once more.
Act II
Hoping for success with Elvira's maid, Giovanni exchanges clothes with Leporello, who is instructed to lure Elvira away. Giovanni is interrupted by Masetto, who is intent on killing him, but his disguise is successful and he beats Masetto up and escapes. Returning with Elvira, Leporello is mistaken for Giovanni by Anna, Ottavio, Zerlina and Masetto. Removing his disguise, Leporello convinces them that he is not the guilty one. Ottavio swears vengeance on Giovanni whom, in spite of everything, Elvira continues to love.
Giovanni hears the voice of the Commendatore, whom he killed, warning Giovanni of impending retribution. Giovanni orders Leporello to invite the ghost to supper. The ghost of the Commendatore accepts Don Giovanni's invitation and arrives to send him to hell.
Last on
Music Played
Wolfgang Amadeus Mozart

Don Giovanni

Performer: Erwin Schrott. Performer: Orchestra of the Royal Opera House, Covent Garden.

George Frideric Handel

Keyboard Suite in F major, HWV 427

Performer: Angela Hewitt.
Broadcast