Main content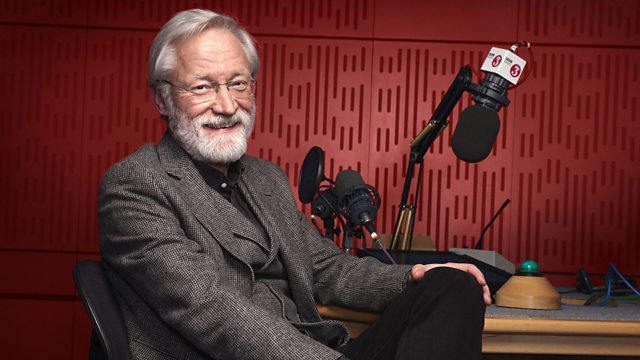 Donald Macleod explores Dvorak's relationship with influential figures in the music world and how he created a name for himself outside his 'narrow Czech fatherland'.
Antonín Dvořák was no spring chicken when he found success as a composer. He was in his early thirties before he made his mark in his native Czech Republic, despite composing from a young age. Donald Macleod follows Dvořák as he attempts to win over successive audiences: from Prague to Vienna, England to America, before eventually returning to Prague and to the opera stage. Who did he need to impress in order to achieve the success he craved?
By 1873 Dvořák was making a name for himself in Prague, but the musical snobbery of the day meant that to be thought truly successful a composer had first to make an impression in Vienna and the Germanic heartlands of classical music. Acclaim from Dvořák's "narrow Czech fatherland" was not enough.
A state grant for struggling composers brought him into contact with many influential individuals, including Johannes Brahms who became an important friend. An introduction to Brahms' publisher, Fritz Simrock led to "Dvořákmania", but the Czech composer's success came against a background of personal tragedy.
Today Donald Macleod examines Dvořák's relationships with some of the influential individuals who championed his work, including Brahms, the conductor Hans Richter and the virtuoso violinist Joseph Joachim.
Piano Trio in F minor, Op 65 (Allegro grazioso: meno mosso)
The Florestan Trio
Moravian Duets, Op 32 (How small the field of Slavíkov is & Water and Tears)
Genia Kühmeier, soprano
Bernarda Fink, mezzo-soprano
Christoph Berner, piano
Symphonic Variations, Op 78
Prague Philharmonia
Jakub Hrůša, conductor
String Quartet No 10 in E flat major, Op 51 (Romanza)
The Emerson String Quartet
Violin Concerto in A minor, Op 53 (2nd movt – Adagio ma non troppo)
Rundfunk-Sinfonieorchester Berlin
Marek Janowski, conductor
Arabella Steinbacher, violin
Produced by Cerian Arianrhod for BBC Cymru Wales