Main content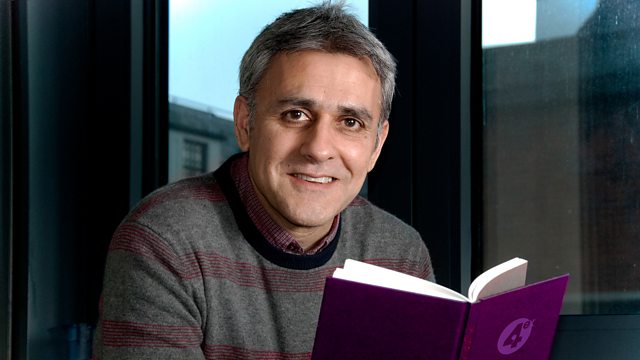 Woods Beyond a Cornfield
Poet Daljit Nagra selects Woods Beyond a Cornfield, a beautiful, angry poem set in South Yorkshire by Stanley Cook. From 2014.
Poet Daljit Nagra revisits the BBC's radio poetry archive and chooses Woods Beyond a Cornfield.
A beautiful, dark poem by Stanley Cook - a Yorkshireman - about events in the edgelands where he grew up. It evokes the translucent beauty of South Yorkshire and its harshness - especially the inhabitants' hard working lives. Threaded through it is the murder of a local girl who, "lost for something to do", plays truant one day, only to be killed by a local man.
Cook couldn't abide poverty being romanticised. He cared about people who suffered hardship and returned home from his Oxford scholarship with clear-sighted passion. He has influenced Yorkshire writers including his publisher, Peter Sansom of the Poetry Business in Sheffield, who was mentored and taught by Cook.
Liz White, Richard Stacey, Ruby-May Martinwood and the folk musician and political activist, Ray Hearne, read Stanley Cook's heartfelt poem - with a soundtrack recorded in South Yorkshire through the Autumn.
Producer: Frances Byrnes
A Rockethouse production for BBC Radio 4 first broadcast in 2014.