Main content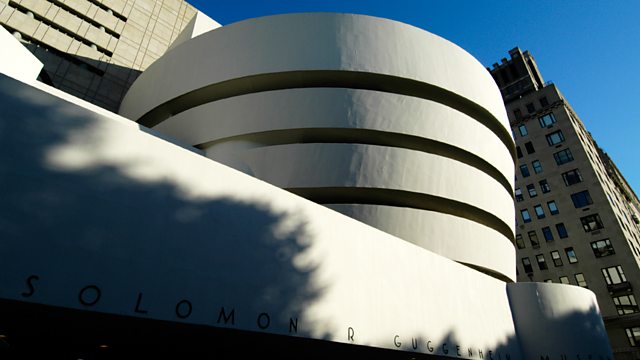 Mike Dorrell - Pictures of the Floating World
4 Extra Debut. New York, 1955. As Frank Lloyd Wright designs the Guggenheim Museum, he is beset by female distractions. Stars Trevor Peacock.
New York, 1955. Legendary architect Frank Lloyd Wright is designing the city's Guggenheim Museum, but the women in his life keep interfering.
What has love got to do with architecture?
Mike Dorrell's drama is based on real events.
Frank Lloyd Wright ... Trevor Peacock
Maginel ... Manon Edwards
Olgivanna .... Rachel Atkins
Mamah .... Lorelei King
Jenkin ....Lestyn Jones
Anna ..... Sharon Morgan
Catherine ...Melanie Walters
Miriam .....Erica Eirian
Father .....Richard Elfyn
Director: Alison Hindell.
First broadcast on BBC Radio 4 in November 1998.