Main content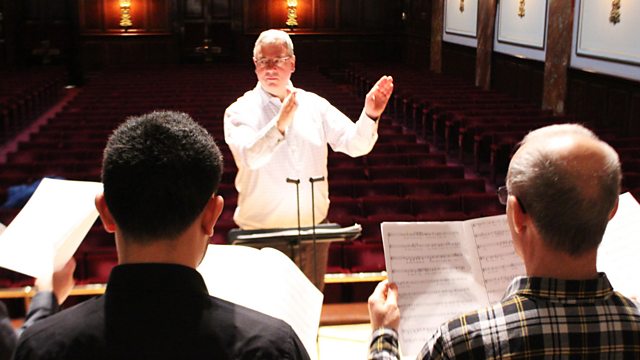 The Cardinall's Musick - Gibbons, Greaves, Tomkins and more
The Cardinall's Musick perform music by William Byrd alongside his contemporaries and successors, live from Wigmore Hall. London
Live from Wigmore Hall, London.
Presented by Andrew McGregor.
Founded by Andrew Carwood in 1989, The Cardinall's Musick has gone on to perform and record much-praised collections of English music from the Renaissance, including a complete edition of William Byrd, who features in this mixed programme alongside his contemporaries and successors.
Orlando Gibbons: O clap your hands
Thomas Greaves: England receive the rightful king
Thomas Tomkins: O God, the proud are risen against me
John Hilton: As there be three blue beans
William Byrd: The eagle's force
Michael East: O metaphysical tobacco
William Byrd: Deus venerunt gentes
Richard Allison: O Lord bow down
Thomas Tomkins: The hills stand about Jerusalem
Thomas Weelkes: O Lord God Almighty
William Byrd: Ad Dominum cum tribularer
The Cardinall's Musick
Featured in...
We broadcast more live and specially-recorded concerts and opera than any other station.