Main content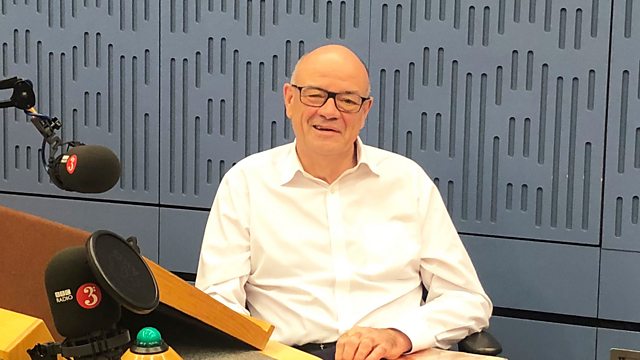 Nicholas Kenyon tells the story of the pioneers of the period instrument revival - classical music's greatest revolution.
Nicholas Kenyon tells the story of classical music's authentic revolution.
Fifty years ago a revolution began in classical music. Back then, there was little doubt how to play a Mozart symphony or a Bach passion – it meant big symphonic forces, heavy textures, slow speeds and modern instruments. But then along came period performance: a new generation of musicians researched and revived period instruments, performance styles and forgotten composers. With lighter forces, faster speeds and new tools, they declared war on the interventionist musical culture of the mid-19th century. To start with, they were largely dismissed as eccentrics - Neville Marriner called them "the open-toed-sandals and brown-bread set" – and academics unable to play in tune. But throughout the 1970s and 80s they multiplied and gathered force. Along with the advent of the CD, their newfound repertory and fascinating new-old sound gave a boost to the classical recording industry. They overturned the way classical music was listened to and performed, making household names of musicians whose scholarly credentials became almost as important as their performing flair.
Nicholas Kenyon tells the story of that revolution, from the earliest pioneers to the global superstars of today. Across the series, he'll uncover the musical detective-work which went on in universities and rehearsal rooms, reliving the incredible vitality of the times through landmark recordings which took the musical world by storm.
In today's episode, Nicholas digs into where this historical impulse came from. Reviving the music of the past has long been part of the narrative for composers and certain connoisseurs, but the idea of 'clothing music in its own fur and feathers' really became public after the war. We'll hear about the first stirrings of the movement, and the iconic soloists, ensembles and innovators that made it happen. Why did we want to reimagine the past?
Handel: Solomon (Arrival of the Queen of Sheba)
The English Concert
Trevor Pinnock, conductor
Handel, arr. Beecham: Faithful Shepherd Suite (Overture)
Royal Philharmonic Orchestra
Thomas Beecham, conductor
Monteverdi: Chiome d'oro
Hugues Cuénod, tenor
Paul Derenne, tenor
Nadia Boulanger, piano
Scarlatti: Keyboard Sonata in G major, K 124
Wanda Landowska, piano
J. S. Bach: Brandenburg Concerto No 3 (3rd movement)
Busch Chamber Players
Adolf Busch, director
Gluck: Orfeo ed Euridice: Che faro
Kathleen Ferrier, alto
Orchestra of Netherlands Opera
Charles Bruck, conductor
Purcell: Music for a while
Alfred Deller, countertenor
Walter Bergman, harpsichord
Dowland: Fine knacks for ladies
Peter Pears, tenor
Julian Bream, lute
J. C. Bach: Quintet in D, Op 11 No 6 (1st movement)
Concentus Musicus Wien
Nikolaus Harnoncourt, conductor
Corelli: Sonata in B flat major, Op 5 No 11 (2nd movement)
Frans Bruggen, recorder
Anner Bylsma, cello
Gustav Leonhardt, harpsichord
Victoria: O vos omnes (Tenebrae Responsories)
Westminster Cathedral Choir
George Malcolm, conductor
Anon: The Play of Daniel (The Vessels Restored - Regis vasa referents)
Dufay Collective
Williams Lyons, director
Susato: Basse danse Bergeret sans Roch
Early Music Consort
David Munrow, director
Produced in Cardiff by Amelia Parker