Main content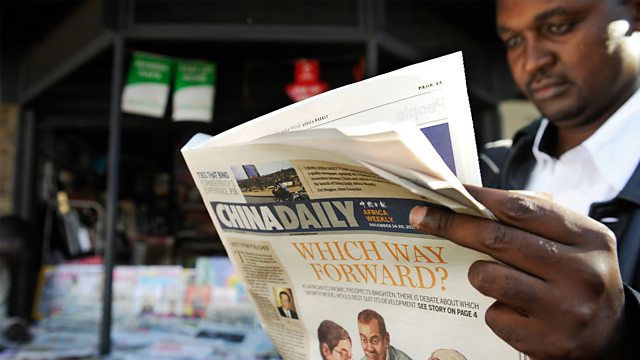 In the second programme, Isabel Hilton considers how Xi Jinping's Communist Party goes about shaping how people outside China think of the country and the media strategy involved.
Time was when communists shunned the Western media, disdained its journalists and denounced its perceived ideological links to capitalism and liberal values. Random arrests helped to intimidate questioning minds while restrictions on internal travel and access to local people ensured awkward scandals were kept largely secret and foreigners were mistrusted.
Now, seemingly, China has adopted a radically different approach. Glitzy television channels proliferate broadcasting in English, French, Spanish, Arabic and Russian. Beijing regularly invites journalists from developing countries on all-expenses-paid trips to Beijing and other major cities; inserts in such Establishment newspapers as "The Washington Post" in the US and the "Telegraph" in the UK present a positive image of today's one-party state; while Hollywood focuses now on box office revenues in China.
Less visible, though, is the work of the United Front Work Department, a key component of the Chinese Communist Party's operations, targeting influential figures in politics, culture and business to support China's interests and attack its enemies. A close watch is kept on Chinese students abroad, the Chinese diaspora and people of Chinese descent. Censorship of published journals persists and a whole new area of control has been established in "management" of social media and online sources of information.
In the second programme of her series, sinologist Isabel Hilton explores how new methods are being exploited to achieve traditional ends by China's rulers and what lessons ought to be drawn from them.
Producer Simon Coates