Main content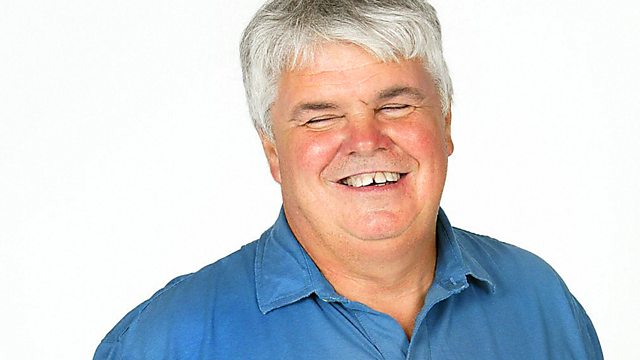 Textbook tangles and accessible elections
There are more snags in the process for making Etextbooks readable by blind students. We find out why. And will the upcoming election be more accessible than the last?
Earlier this year a high court judge decided that the rule which sets out the requirements for a tactile voting device to be available at every polling station is itself unlawful, because it does not allow blind or partially sighted people to vote "without the need for assistance". And this isn't the only concern about our right to a secret and accessible vote. So what changes can we expect before and during polling on the 12th of December? The Electoral Commission has already set out its proposals for improving matters and Ailsa Irvine the commission's Director of electoral administration and guidance, explains what this means for the upcoming election.
Visually-impaired students are struggling to get textbooks in electronic formats they can access. We ask where the fault lies: with the textbook publishers or with the platforms from which the books are downloaded. Or, is it a bit of both?
Presenter: Peter White
Producer: Lee Kumutat
Transcript - Textbook tangles and accessible elections
Downloaded from www.bbc.co.uk/radio4
THE ATTACHED TRANSCRIPT WAS TYPED FROM A RECORDING AND NOT COPIED FROM AN ORIGINAL SCRIPT.  BECAUSE OF THE RISK OF MISHEARING AND THE DIFFICULTY IN SOME CASES OF IDENTIFYING INDIVIDUAL SPEAKERS, THE BBC CANNOT VOUCH FOR ITS COMPLETE ACCURACY.
IN TOUCH – Textbook tangles and accessible elections
TX:  05.11.2019  2040-2100
PRESENTER:          PETER WHITE
PRODUCER:            LEE KUMUTAT
White
Accessible elections and accessible books are on our agenda tonight.  Digital developments have meant the current crop of visually impaired students can get hold of far more books than ever before but they can't always read them.  We find out why.
But first, although not everyone is delighted about a December election one thing it will do is provide an early opportunity to test the rights of blind people to an independent and secret vote.  Earlier this year, a high court judge decided that the rule, which sets out the requirements for a tactile voting device to be available at every polling station, is itself unlawful because it doesn't allow blind or partially sighted people to vote, and I quote: "Without the need for assistance".  And this isn't the only concern about our right to a secret and accessible vote.
So, what changes can we expect before and during polling on the 12th December?  The Electoral Commission has already set out its proposals for improving matters.  Ailsa Irvine is the commission's director of electoral administration and guidance.  She first explained the significance of that high court decision last May.
Irvine
It's a ruling that we welcome because what it sets out is that there actually needs to be improvements to electoral role to make sure that everybody can vote independently and in secret, which is absolutely essential for our democracy.  So, I think it is a welcome judgement but obviously one that still requires the UK government to take further steps to change the law to make sure that they do amend the requirements that are currently prescribed for the tactile voting device.
White
But on that tactile voting device itself, which is, of course, the thing which will allow you to know the order that your candidates come in but you may still need help to actually use it, does that mean, that judgement, does that mean that those devices don't have to be available in a polling station anymore?
Irvine
No, it doesn't.  The law still requires them to be provided at a polling station for a UK General Election.  So, they will still be available in all polling stations across the UK on 12th December.  And we know that they are absolutely not a perfect solution but we do know that some voters do find them useful and they will still be available for them to use if they wish to do so.
White
So, if you want to go to the polling station and cast your vote on the day, which a lot of people do because of the atmosphere and everything, what are your choices?
Irvine
So, in addition to the tactile voting device, there will be a large print sample copy of the ballot paper displayed on the wall in every polling station.  There will also be a hand held copy of a large print ballot paper that people can take into the polling booth with them and use to refer to as they mark their ballot paper.  In addition, if people want to take someone with them, to help them to mark their vote, then they are entitled to do that.  Or they can ask the staff at the polling station to assist them with voting.
White
And it's interesting because that's why it's important, isn't it, to actually know your rights because I mean I went along to the polling station last time and was told – ooh, no, we can't allow you to have someone to go in with you.  Well, I've been at this game long enough to know that that was completely wrong but you can't guarantee that everyone is going to know the rules, can you?
Irvine
What we are working hard to do is we're working with organisations like the RNIB to try to get information out there so electors themselves can understand what their rights are and what's available for them.  What we also do is work hard to give guidance and advice to local authorities, who are the ones that run polling stations and recruit and train polling station staff.  So, we work hard with them to try to make sure that they can include in their training really clear guidance for those that are going to be on the ground to make sure that they can provide a good service to all electors on polling day.
White
So, if you decide not to go to the polls, for whatever reasons, what are your other options if you're a blind person and you want to vote?
Irvine
You can apply to vote by post.  To do that you can download a form from the gov.uk website, complete that and return it to the election's office at your local council by 5.00 pm on 26th November and you will then be sent a postal ballot pack for you to complete in your own home.  Alternatively, you could apply to vote by proxy, which means appointing someone that you trust to vote on your behalf.  Again, you can download a form for that from the gov.uk website.  And you have until 5.00 pm on the 4th December to return that to your local council.
White
Can any of that be sent out in accessible formats?
Irvine
Yes, if you contact the local authority, they'll be able to provide you with the voting instructions that are part of the ballot pack in large print, so that that's more easily accessible.  What they can't do is provide the ballot paper itself in another format because to do so would risk compromising the secrecy of the ballot.
White
What about braille, would they be able to do that?
Irvine
They may well be able to, I think we would advise anyone to contact their local authority directly to see what it is that they can provide for them on a local basis and in the time that's available.
White
So, in particular, what changes does the Electoral Commission want to see and how quickly might some of those be actually possible?
Irvine
Firstly, we would like to see electoral law simplified and made much more straightforward.  And what that would do is better enable innovation in the process, so instead of having tightly prescribed rules, such as those around the tactile voting device, actually widening the law up to allow for innovation in different ways for people to cast their vote.  We think it's really important that there's a choice for people as to how they cast their vote, more range of options than are available currently, so that people can find the mechanism that works best for them, so that they can cast their vote independently and in secret.
White
So, what might these additional ways of voting be?  What sort of things do you have in mind?
Irvine
One thing, that, for example, has happened in other countries is that there is advance voting, so you could vote in advance of polling day at a number of different locations over a longer period of time, which might make it easier for people to get to a polling place.  And also, that once you're in that polling place to look at different mechanisms of using technology to help people be able to see the ballot paper more easily and to vote independently themselves.
White
What about electronic voting?
Irvine
I think electronic voting is something that will inevitably be explored, at some point in our future.  I think it's an interesting challenge to grapple with, I think there's a number of things to think about.  Obviously important to think about the potential benefits for accessibility but also important to think about some of the challenges around security and making sure that whatever we do, do, in the future, doesn't undermine the public confidence in the administration of the elections that exist currently.
White
But changes by the 12th December?  Doesn't sound like we're too likely to see those.
Irvine
No absolutely.  I think the focus really is on making sure that we do as much as we can within the current system to make the voting process as accessible as we can for everyone.
White
Ailsa Irvine.
A question was recently asked in Parliament about the government's plans to ensure blind and visually impaired people are guaranteed a secret vote.  A written answer says: "The proposals announced as part of the package around the Queen's speech will bring forward legislative measures that respond to issues raised in the government's call for evidence on access to elections."  The Access to Elections working party is meeting next week where we're expecting their plans for more accessible voting to be laid out and we'll be returning to this issue during the election period.
Now, over the past few weeks, students will have been arriving at universities and colleges ready to get to grips with daunting looking course reading lists.  If you're visually impaired much of that material is now available digitally, in other words, electronically downloadable from websites, custom built to hold thousands of journal articles and text books.  Good news surely, you can read exactly what your sighted friends are reading available at the touch of a keystroke, not having to wait for it to be specially brailed or recorded.
Well not necessarily.  Megan Paul has recently completed both an undergraduate and a post-graduate degree.
Paul
I had members of staff at the university who would contact publishers of my academic texts and the things I'd need for my course and they often wouldn't come back to the staff who were contacting them, they often had to chase.  And even when we did get a response, often the book was not in a format that I could read with my screen reading technology and also with my braille device.  The most frustrating thing for me, I think, was that like most universities now mine had an online platform that students could tap into to read books online, which would have been perfect for someone like me who can't access them in print.  And as it happened, the online platforms weren't accessible to me.  So, for instance, one of them displayed the pages of the book that you wanted to read as a picture, as a photograph, which meant that basically neither my screen reader or my braille technology could make head or tail of it. 
My reading list, certainly at undergrad level were between 30 and 50 titles and that would be for a 12-week semester.  At masters' level the emphasis is on more independent learning and actually that presented its own challenges.
White
I mean how many of the books would you get electronically?
Paul
Thirty to forty per cent of them.  So, I guess the books that I did get were few and far between and because of that my assignments would be heavily dependent on those sources I could get rather than having a wide variety of sources.  And I remember being marked down for that on some occasions.
White
So, how typical is Megan's experience?
Sue Smith offers learning support to visually impaired students at Leeds Beckett University.  She's been talking me through how it ought to work but how often the reality is different.
Smith
Increasingly now, we've got thousands of what we call eBooks, so they're books that are available digitally, online, to students either physically in the university or indeed off campus, at home, wherever it is they're doing their studies.  And they tend to be through lots of different companies.  So, at Leeds Beckett University, I think we've got about 24 different companies that we actually buy these electronic texts from.  Obviously, being electronic texts they're available online, they should be amazingly flexible, we should be able to magnify the text, change colours, have them read aloud by things like screen readers.  I say should.
White
You did say should and I noticed it, so what goes wrong, where are the snags?
Smith
So, there's varying points where things can kind of fall down.  So, I mentioned we've got about 24 different companies that we buy them off, all which vary in terms of their accessibility and their information.  And it may be that just one student might have to use multiple of those 24.  So, a couple of years ago I had a student who needed, just for one module, to use six different companies' eBooks, each of those being different.  So, for example, if I take just an example of magnifying, so if all you need to do is actually just magnify the text of that book on your screen to enable you to read it, that should be a really simple thing, it should just be a magnification button that you click and it's going to magnify it up to the size you want.  Unfortunately, that's not always the case.  Some companies, for example, while they've got the magnification button there, it might only magnify to maybe two or three levels and actually their top level of magnification still isn't particularly high.
White
And the consequence of that for the students?
Smith
So, the consequence of that usually is they're going to have to work with me and I'm going to have to look at sort of alternative ways to get that book for them.  I can contact the company that we've bought it off to see if there's anything they can do.  But more often what I usually do is have to go to sort of alternative places to get that book, one of whom would be RNIB Book Share which is an amazing service and where we can just download PDFs of that book which have much more sort of accessibility built into them for that student.  But obviously there's a delay there, they're not getting that book at the same time as all of their peers.
White
And who is responsible for this not happening?  Are we talking about the book supplier, the platform on which it is on or the publishers – who should be doing what?
Smith
It's a bit of both, I think, they really need to be working together.  So, sometimes what we find is that the actual publisher of the book have created that digital book, it's pretty accessible but they then give it to the company that are actually going to provide it to our students and at that point some of that accessibility function might actually be stripped away from the book.  So, to me, it's got to be very much those two groups working together.  In the cases where unfortunately some publishers don't work with RNIB Book Share we actually have to contact the publishers directly, of which there are probably thousands of different publishers that provide books for us, so we would then be emailing them directly and explaining there's a student, the electronic version of your book isn't accessible, please can you provide us with an alternative.  Again, some of those publishers are really responsive, they'll respond really quickly to those requests but unfortunately, some of them are very much less responsive.
White
And I mean can you explain how that happens, so why things get missed out?
Smith
I think sometimes it's to do with, what we call, digital rights management, so that's sort of security, digital security that can be applied to files.  Which is actually to stop sort of illegal copying of those files or illegal distribution, which, you know, I understand from the sort of publishers' point of view.  But some of that technology can then clash, if you like, with accessibility and will sort of remove some of the function.
White
Let me bring in Alistair Mcnaught, who's an independent consultant on Access in Education.  I mean Alistair, you drew this to our attention in the first place, what prompted your interest in this problem?
Mcnaught
Well originally my interest was prompted by a librarian back in 2005/2006 really struggling to get a digital version of a textbook for their students.  And I've worked since then with publishers and with the people that kind of pull together lots of different publishers' content and then sell it to library services, like Sue would be using.  And the problem is the deeper we've delved into this, the more we've found that it's one of those situations where very often there's lots of good people doing good bits along different bits of the chain but it's the lack of join up and the lack of transparency, that's the key issue.
White
So, what needs to happen because we've had digital books actually for quite – we're talking about it as if it's a kind of new thing but it isn't – what needs to happen to improve this situation?
Mcnaught
Okay.  What needs to happen is there needs to be clear and transparent accessibility information from every part of the supply chain.  Each publisher needs to provide information about the accessibility of the products, what they've got in their files, how accessible those files are and each distributor, each vendor, that then takes those files and sells them on to libraries, they need to say what they do in terms of accessibility, whether there's any accessibility they add, whether there's any accessibility that they can't pass on through the file onto the interface.
White
What does the law say?  Who's going to make them do it?
Mcnaught
Well what's very interesting is that the Public Sector Web Accessibility legislation, which came into force two years ago, but the first tranche of it really kicks in this September and then the end of it next September, the Public Sector Web Accessibility requires the universities and colleges to provide accessible systems, accessible digital resources and accessibility statements.  And those accessibility statements will have to be written by the universities if they're not written by the suppliers.  And I think that's something that's a very strong argument for pushing back on suppliers and saying show me your accessibility colours.
White
Sue Smith, could you see that happening?
Smith
I would hope so, I mean the sort of view that we've taken, over the last few years, is that where we can we try and provide that information direct to our students.  But as I mentioned, we've got – just looking at eBooks we've got 24 different companies.  Obviously, as an academic library we've got lots of other types of resources that fall into this area as well – journals and newspapers and goodness what else – so it's quite a big job for us to try and write those statements for all those different companies, they're changing all the time.  So, I would really like to see university libraries sort of step up here and say to our suppliers, you know, we're buying these resources off you, we want to work in partnership with you to make sure that we're all including our students getting the most out of your services.  The suppliers are the best placed people really to write those statements, so if they can write the statements and then our job is to make sure we get that information to our students.  And then, at our end, support the students in developing the skills that they need and all the other library skills that they need along the line as well.
White
Do you think the universities might consider boycotting the publishers or the suppliers if they're not actually doing that?
Smith
It's certainly something I've heard a lot of library colleagues talk about over the years, that we're giving these companies money to provide us with a service and if we're not getting that full service then that's certainly something – the conversation we need to be having with them.
White
Can I ask you both?  I mean eBooks were going to be the be all and the end all, weren't they, the e was going to stand for everything, they'd solve everything, was that an unrealistic fantasy Alistair?
Mcnaught
I don't think it's an unrealistic fantasy, I think for the students with disabilities eBooks can offer them immense productivity, immense personalisation, options, immense independence and that's really critical to a student.  On the other hand, they will only offer those things if they've been produced to high accessibility standards.
White
And Sue, you would presumably see the other side of that when it does go wrong and it isn't providing people with that independence?
Smith
Yeah, absolutely, and I think, as Alistair hinted, with the example from the student earlier, it has a massive implication for students.  You can't do a course unless you can get access to the information that you need to study to do that course.  Add to that, when you've got your peers sat next to you able to just walk in the library get a book off a shelf and read it, and you can't, that's really – it's quite core really to studying at university.
White
Sue Smith and Alistair Mcnaught.
Well do share your experiences with us.  And we'd particularly like to hear about your successes, so that others can maybe adopt your methods.  You can leave voice messages on 0161 8361338, you can email intouch@bbc.co.uk or go to our website bbc.co.uk/intouch from where you can also download tonight's and previous programmes.
From me, Peter White, producer Lee Kumutat and the team, goodbye.