Main content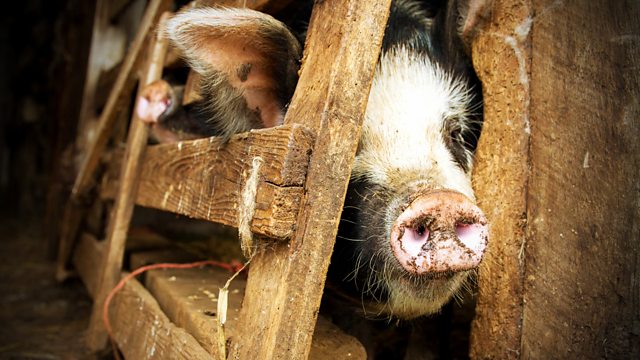 05/11/2019
The pressure is on for Helen and Russ finds himself in trouble
Helen's nerves jangle further as she awaits her cheese guru. Shula distracts her with talk of Freddie's upcoming party at the Stables. She hopes her house survives it. She'll be making herself scarce on the Green and at the Bull for the duration.
There's drama as Johnny reports a heifer down in the field just as Rufus Dunkley is about to arrive at Bridge Farm. Helen recounts the tale later to Shula at the fireworks on the Green. The heifer had a piece of sky lantern stuck in her stomach – there were bits of rubbish all over the field, left over from Halloween. Helen suspects the Beechwood residents were responsible. The good news is it didn't put off the cheesemonger, and he'll be back in touch regarding a deal for Borsetshire Blue.
Perturbed Lily's sweeping leaves. She was shocked to discover that Lara is so young, and angry that Russ didn't mention the fact. And far from being fragile, Lara had appeared sensible and positive. Russ assures Lily he loves her and needs her to trust him. She goes to Freddie's party on her own. She and Johnny get drunk; a chance to test Joe and Eddie's disgusting hangover cure. They hold their noses and drink the disgusting potion.
Countryside Insights from The Archers