Main content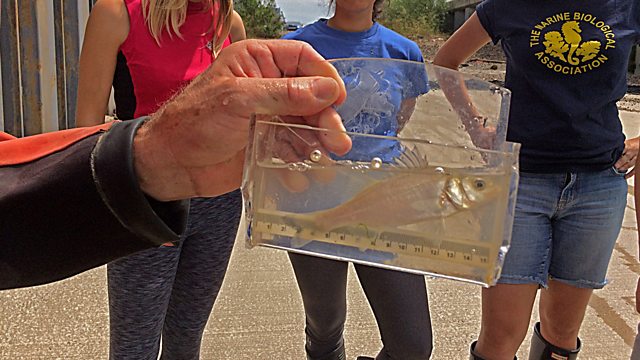 Thames Revival
From biologically dead to a vital wildlife habitat. Helen Czerski cruises the Thames to meet the people who have transformed London's river.
In 1957 the River Thames through London was declared biologically dead. The retreat of industry from the city lifted the curse and today the river hosts more than 3000 seals, 156 species of fish, porpoises, dolphins and the occasional very confused whale.
That's just the start. Over the next decade more than £4bn will be spent radically reducing the pollution that enters the river and improving the riverbank habitat. What can we expect to see in the Thames of the future? What impact will sea-level rise and increasing water temperature have on the insects, birds, fish and mammals that make their living along the river now and in the future?
Physicist, Helen Czerski of University College London is co-ordinating a large-scale study of the River Thames. For 'Costing the Earth' she cruises the river meeting the engineers and naturalists determined to give Londoners a river to be proud of.
Producer: Alasdair Cross
What has happened to the world's coral?