Main content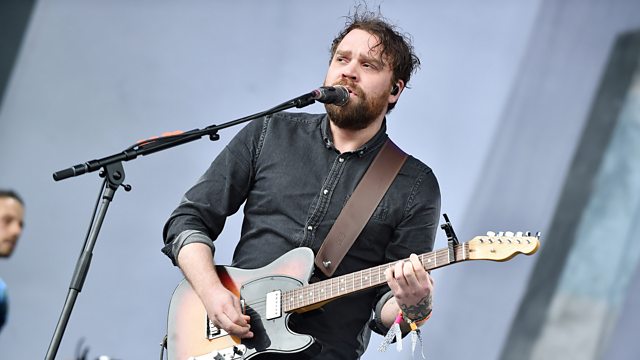 Playing Well: Frightened Rabbit
The first in a three-part series on music and mental health, Playing Well, Chris Hawkins examines the life and legacy of the Frightened Rabbit lead singer Scott Hutchison.
In the first of the three-part series "Playing Well" Chris Hawkins has an intimate conversation with the band mates of Scott Hutchison, who took his own life in May 2018.
In conversation with Scott's brother Grant, drummer in Frightened Rabbit, and guitarist Andy Monaghan, Chris discovers more about the anxious child who reframed his family nickname as a band name - and how he channeled a rare lyrical talent, determination and energy into the creation of one of Scotland's most important and influential rock bands.
Charting the rise of the band and Scott's intense, occasionally hilarious approach to live performance, Grant frankly addresses the pressures his brother faced - and the structural pressures faced by anyone in the music industry. Charting the exhausting aftermath of suicide, Grant talks about defining Scott as a songwriter, in the hope that the existence of works which appear to presage his death don't create a misleading impression of Scott's life.
It's a moving portrait of a fascinating artist, and an attempt to reclaim Scott's musical legacy from the inaccurate assumption that the combination of musical celebrity and mental illness can only end in tragedy.
Details of organisations offering information and support with mental health are available at bbc.co.uk/actionline, or you can call for free, at any time to hear recorded information on 08000 155 998.
Presented by Chris Hawkins
Produced by Kevin Core
Last on