Main content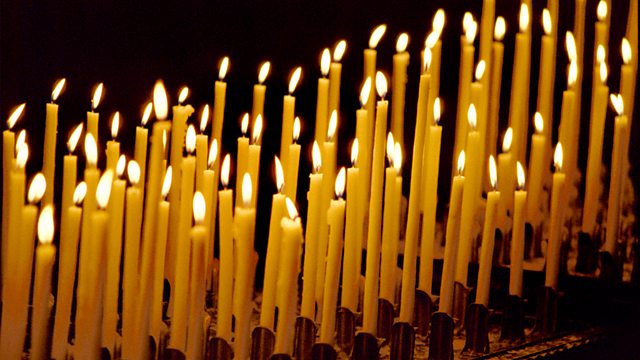 05/11/2019
A spiritual comment and prayer to start the day with Canon Ann Easter
A spiritual comment and prayer to start the day with Canon Ann Easter
Good morning'
Remember, remember the fifth of November, gunpowder, treason and plot!
So went the rhyme we used to sing as children, while the more enterprising among us found a few clothes and an old hat and dressed a stick, which was then paraded around, asking for a penny for the guy. Now, more than four hundred years after the event, we still commemorate the foiled plot to blow up the Houses of Parliament. Recently, there have been quite a few explosive moments there, and angry scenes of disagreement, but I trust that no-one has been found with barrels of gunpowder!
So, apart from my dog who's not keen, many of us enjoy a bonfire, with jacket potatoes and hot chocolate, while watching the glorious spectacle of a firework display – strange that something as destructive as gunpowder can also create a gorgeous show.
In this case, at least, we have transformed the horror of mass destruction into something beautiful and made an opportunity to get together and enjoy ourselves. Oh that we could do that with all our struggles! I don't want to minimise problems and I know that so many of us live in terrible and terrifying conditions – but I also know that much of what bothers me is actually very little in the grand scheme of things.
So how could I transform my barrel of anxieties into something that gives glory to God and to enriches other's lives too? It's so often simply a case of time – things change and life moves on.
God, help us to trust in your love, to offer all our worries to you in the sure and certain hope that you turned even the shadow of death into the morning and to go forward today with courage and love.
Amen.