Main content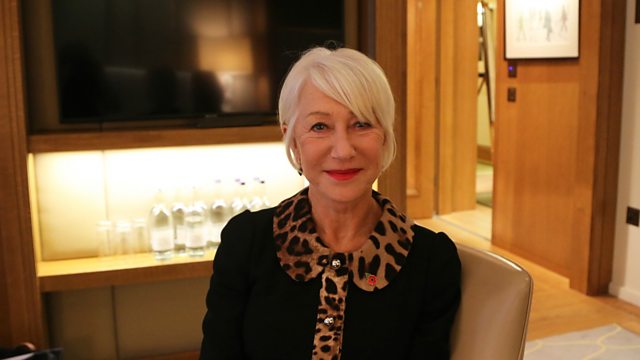 Helen Mirren, Talking about abortion, Samantha Power
Helen Mirren talks about her new film, The Good Liar, and equal pay, personal stories from our listeners about abortion, and Samantha Power, former US ambassador to the UN.
Helen Mirren talks about equal pay and her new film, The Good Liar, in which she co-stars with Sir Ian McKellen.
In a new series, listeners talk about their experiences of abortion. Today it is a woman we are calling Clare who got pregnant in the 1980s in rural Scotland just before her 18th birthday.
Samantha Power was President Obama's ambassador in the UN between 2013 and 2017. A Pulitzer Prize winner, her latest book is a memoir, The Education of An Idealist.
Presenter: Jane Garvey
Interviewed guest: Helen Mirren
Interviewed guest: Samantha Power
Reporter: Henrietta Harrison
Producer: Lucinda Montefiore