Main content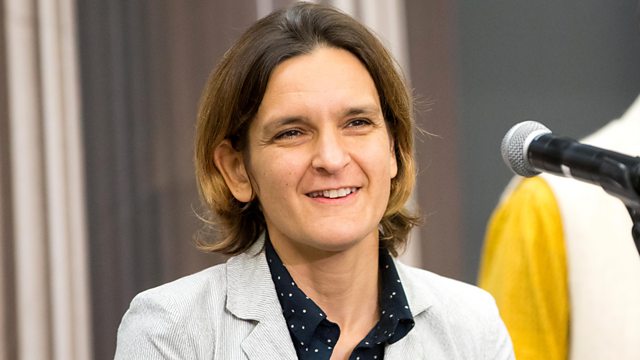 Nobel Prize winner Esther Duflo
This year's Nobel prize-winner Esther Duflo, novelist Julian Barnes and historian Richard J Evans with Tom Sutcliffe.
Esther Duflo was awarded the Nobel Prize for Economics this autumn for her work in the developing world. In her latest book, Good Economics for Hard Times, the French economist turns her attention to the thorniest issues of our time, from global immigration to climate change. She tells Tom Sutcliffe how the lessons from the world's poorest countries can be applied to Western economies, and why we should be wary of complacency.
One of the worst economic crises imaginable struck Weimar Germany in the 1920s. Hyperinflation led to prices in 1923 that were astonishingly a billion times higher than they had been in 1914. But historian Richard J Evans explains that the chaos and suffering caused by sky-high prices did not affect all Germans equally. The middle classes saw their mortgages and rent fall to practically nothing, while many businesses expanded rapidly. Evans explores the fracturing of society that followed this hardest of times.
The Booker prize-winning author Julian Barnes looks back at France's Belle Epoque, an era known for luscious Renoir and Monet paintings, for flamboyant nights at the Moulin Rouge, and for widespread glamour and wealth. In The Man in the Red Coat, Barnes looks beneath the surface of this glittering era, and instead finds rampant prejudice, nativism, hysteria and violence. He depicts an era of enormous social change, with striking parallels to our own time.
Producer: Hannah Sander.
Esther Duflo
Esther Duflo is the Abdul Latif Jameel Professor of Poverty Alleviation and Development Economics at MIT and the author of Poor Economics.  In October she was awarded the Nobel Prize for Economics along with co-author and husband Abhijit V. Banerjee "for their experimental approach to alleviating global poverty".
Good Economics for Hard Times: Better Answers to Our Biggest Problems, by Esther Duflo and Abhijit V. Banerjee, is published by Allen Lane. 
Julian Barnes
Julian Barnes is the author of thirteen novels, including The Sense of an Ending, which won the 2011 Man Booker Prize for Fiction. He has also written three books of short stories, four collections of essays and two books of non-fiction. In 2017 he was awarded the Légion d'honneur.
The Man in the Red Coat is published by Jonathan Cape.
Richard J. Evans
Sir Richard J. Evans is Regius Professor Emeritus of History at Cambridge University.
The exhibition Currency in Crisis: German emergency money, 1914 – 1924 is currently showing at the British Museum.