Main content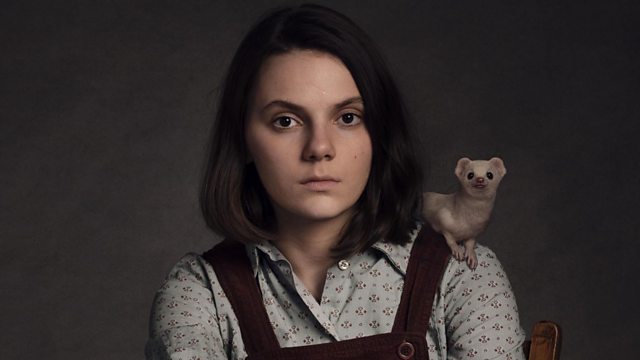 Making Waves, The Antipodes, Hanne Orstavik, His Dark Materials, Joy Labinjo
Making Waves: The Art Of Cinematic Sound, The Antipodes - Annie Baker, Hanne Orstavik's novel Love, His Dark Materials on BBC TV, and Joy Labinjo at the Baltic.
Making Waves: The Art Of Cinematic Sound is a documentary looking at (and listening to) the work of sound designers in film. What do they do and how do they affect the viewer?
The Antipodes the latest play by Pulitzer Prize winning playwright Annie Baker. Set in a brainstorming meeting for some undisclosed creative company, the tensions of office relationships and the need to be imaginative lead to tensions
Hanne Orstavik's novel Love unfolds in a village in far northern Norway. Jon is a young boy, looking forward to his birthday tomorrow, always thinking of his mother even though the attention isn't reciprocal
The BBC has a brand new version of Philip Pullman's His Dark Materials. It's been a book, a BBC Radio play, a film and now a TV adaptation. How does the small screen incarnation fare?
Joy Labinjo is a young Nigerian/British painter who has an exhibition of her work at The Baltic in Gateshead.
Tom Sutcliffe's guests are Ellah Wakatama Allfrey, Christopher Frayling and Kathryn Hughes. The producer is Oliver Jones
Podcast Extra recommendations:
Ellah: Media Democracy podcast
Christopher: The Dublin Murders and Paolozzi exhibition at Hazlitt Holland-Hibbert in London
Kathryn: The Reinvention of Humanity by Charles King
Tom: Guilt on BBC2 and The CryptoQueen podcast
Main image: Dafne Keen
Photo credit: Bad Wolf/BBC One/HBO
The Antipodes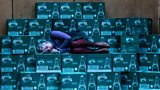 By Annie Baker
National Theatre until 23 Nov
Image credit: Manuel Harlan


Making Waves: The Art of Cinematic Sound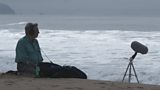 In cinemas from 1 Nov
Cert 12
Image: Bernie Krause recording
at Point Reyes
Love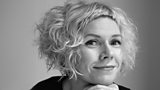 Love by Hanne Ørstavik
Publisher: And Other Stories
Translated by Martin Aitken
Image credit:
Linda B Engelberth
Joy Labinjo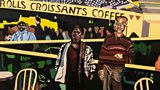 'Our histories cling to us'
until 23 Feb 2020
BALTIC Centre for Contemporary Art 2019
Image © Rob Harris 
His Dark Materials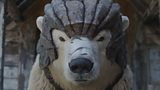 His Dark Materials
BBC One begins 9 pm Sun 3 Nov

Image credit:
Bad Wolf/BBC One/HBO
Subscribe to the Saturday Review podcast
Podcast
Sharp, critical discussion of the week's cultural events, with Tom Sutcliffe and guests