Main content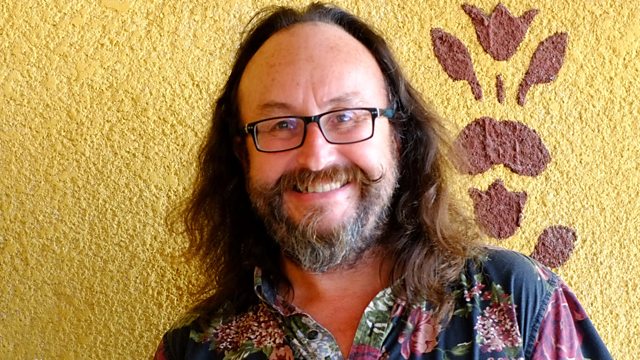 Hairy Biker Dave Myers
Hairy Biker Dave Myers, writer Dawn O'Porter, powerboat racer Shelley Jory-Leigh and Tim Clark, whose father was a war hero. With Inheritance Tracks from the DJ Norman Jay MBE.
Dave Myers - one half of the Hairy Bikers – cooks and rides motorbikes, but he also studied Fine Art at Goldsmiths, worked as a furnace-man in a steelworks and as a make-up artist, specialising in prosthetics. Alongside Si King they've sold almost six million books and grown a generation of fans who like real home-cooked food.
Saturday Live listener, 80-year-old Crawford Mackie, is aiming to break his own 5k record today at Parkrun, attempting it in a new pair of running shoes.
When Tim Clark's father, Sir Robert Clark, died in 2013 Tim discovered he had served in the Special Operations Executive in the Second World War, 'Churchill's Secret Army', and undertook amazingly brave operations behind enemy lines. His father was a war hero, a recipient of the Distinguished Service Cross.
In 2010, powerboat racer Shelley Jory-Leigh was competing for the world title when she crashed in Sardinia. The boat sunk to a depth of 85 metres but she and her co-driver were saved just in time. Shelley made a comeback and broke a National Speed Record on Coniston Water and competed in the Cowes-Torquay-Cowes marathon race, becoming the highest ranked British female finisher ever.
Writer Dawn O'Porter came to our attention as a documentary maker - on polygamy, childbirth, and the inexhaustible riches of the film Dirty Dancing. She became a full time writer after moving to Los Angeles with her film star husband Chris O'Dowd, and writes bestselling and critically acclaimed novels while dressed in items from her extensive wardrobe of vintage 70s couture.
The DJ and musical pioneer Norman Jay MBE shares his Inheritance Tracks – Mona Lisa by Nat King Cole and Optimistic by Sounds of Blackness.
Producer: Louise Corley
Editor: Eleanor Garland
Clips