Main content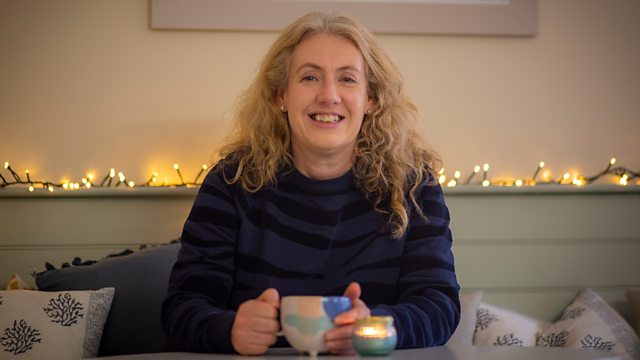 Super Soups & A Culinary Hug From Nigel Slater
Nigel Slater's passion for winter comfort food, how a new concept in flexible dining could change the way we eat out and launching Soup Month with a delicious spiced parsnip soup!
Join Jenny MacPherson and the team for more great foodie ideas, stories and inspirational tips.
This week Nigel Slater shares his passion for autumn and winter cooking with a whole bunch of fresh, inspiring recipe ideas. He explains how the plant-based recipes in his new GreenFeast book are comforting, satisfying and certainly not puritanical! Oh, and some pudding-for-breakfast confessions like: "I have been known to open the fridge at 7 o'clock in the morning and glory, there's yesterday's trifle…!"
With the clocks changing and winter fast approaching, we've declared November to be Soup Month on The Kitchen Café! Chef Neil Forbes shows us how to make a simple but delicious lightly spiced parsnip soup.
Meryl Gilbert from Glasgow's SWG3 talks about their fresh approach to eating out. The dining space at the Acid Bar is taken over by different chefs and cuisines every few months – like a pop-up restaurant but for longer than one night only! It mirrors the shared space in the rest of the building and allows for greater flexibility and creativity with the food … and a chance for us to broaden our horizons with what and how we eat.
Lightly Spiced Parsnip Soup
Podcast
Celebrate the joy of Scotland's larder with recipes, reviews, tips and delicious ideas!