Main content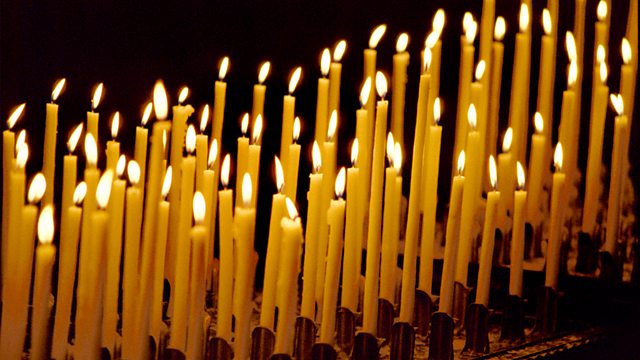 08/11/2019
A spiritual comment and prayer to start the day with Canon Ann Easter
A spiritual comment and prayer to start the day with Canon Ann Easter
Good morning!
My husband Christopher and I met back in 1983 and we hadn't been going out together for very long when he went away for a four month sabbatical in Oxford. I visited him there a few times and always, when it was time for me to go, he would come with me in the car as far as the motorway and, when he got out of the car, he would pick a bouquet of poppies and grasses from the roadside for me to take home.
Then, when we were on honeymoon, he saw a lovely watercolour of a poppy field and bought it for me and so began a collection of all things poppy – we have a poppy stamp from Peru, several embroideries, pictures and paintings, a teapot, mugs and even an umbrella, so I get a very special pleasure from seeing the poppies that everyone's wearing at the moment ready for our national services of Remembrance on Sunday.
During the ghastly conflagration that was the First World War, millions of young men were killed on the battlefields of France and when his friend, Alexis Helmer, died, Lieutenant Colonel John McCrae noticed how quickly and somehow protectively, poppies grew over the grave and he wrote the famous poem, 'In Flanders Fields'
In Flanders fields the poppies blow
Between the crosses, row on row,
That mark our place, and, in the sky
The larks, still bravely singing, fly
Scarce heard amid the guns below.
God of Peace, We thank you for the radiant poppies which remind us to remember those who died in war and we ask that our remembering will influence our actions so that the world may know peace.
Amen.