Main content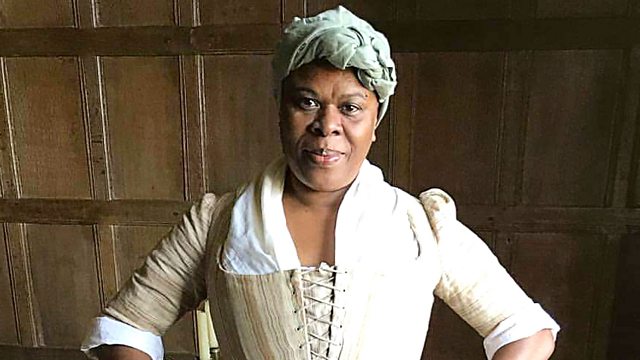 When Fanny Met Germaine
Before Jane Austen there was Fanny Burney. Sian Ejiwunmi-Le Berre's first radio drama is a delightfully naughty romp through her passionate friendship with Germaine de Stael.
"In matters of the heart, nothing is true except the impossible." Germaine de Stael
Sian Ejiwunmi-Le Berre's first radio drama takes a delightfully naughty romp through the real-life friendship of two phenomenal – but very different - women writers of the eighteenth century.
Before Jane Austen, there was Fanny Burney: England's most celebrated female author, with two international hit novels under her belt: "Cecilia" and "Evelina". Now 41, her poor publishing choices, and the banning of her satirical plays by a father worried about scandal has left her broke. Fanny walks a fragile line between propriety and creativity. Independence is a distant dream.
For Germaine de Staël, daughter of "God's Banker", political fixer and literary prodigy, financial independence isn't a problem. At 26 her creativity is boundless, and propriety… well, across Europe, her reputation for writing is only equalled by her reputation for scandal.
It's 1793, and King Louis XVI has just met the guillotine, when Germaine and Fanny meet for the first time. All seems set for the literary friendship of the age – but if Fanny is ever going to publish again, can she afford to be associated with Germaine?
Diaries get burnt, and letters get lost: little now remains from a passionate encounter that we know took place.
Luckily, Germaine's real-life African servant Louise-Marie was there, and she's determined to tell the tale of Fanny and Germaine in their own words - and her own inimitable "novelish style"...
Sian Ejiwunmi-Le Berre was part of the BBC Writersroom Drama Room in 2018, and the Channel 4 Screenwriting Course in 2019. She continues her three-decade acting career, her songwriting is published by Universal, and directing includes work with Theatre de Complicité, and the National Theatre.
Louise-Marie ..... Lorna Gayle
Fanny Burney ..... Heather Craney
Germaine de Stael ..... Fiona Button
General D'Arblay ..... Alexander Devrient
Count Narbonne-Lara ..... Philip Desmeules
Susannah ..... Jessica Turner
Voices ..... Will Kirk, Clive Hayward and Lucy Reynolds.
Produced and directed by Jonquil Panting
Last on
Broadcast