Main content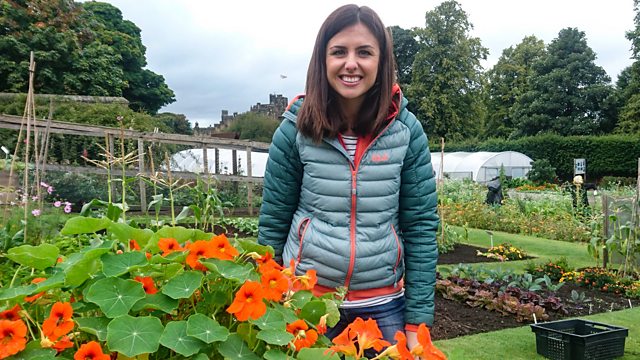 John Craven brings us autumnal stories from all over the UK and explores the countryside around the historic city of Oxford.
John Craven continues his exploration of the stunning countryside around the historic city of Oxford. Keeley Donovan returns to the site of the devastating fires on Marsden moors, discovering how the damage done to this site has impacted on every cup of tea in the country.
Our pets consume a staggering one fifth of the world's meat and fish, and that figure is rising given the recent trend for feeding pets top grade meat. This has a huge impact on the planet. So what can you do if you want to reduce the impact that your pet's food is having on the environment? And Steve Brown digs into the history of a very humble autumn fruit, the wild blackberry, learning how this berry became a vital source of food for troops during WWI.
MARSDEN MOOR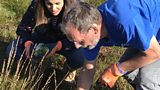 Did you know that 25% of water coming out of your tap is from Upland Moorlands and that the devastating moorland fires could have an affect on your cup of tea?
Keeley will be visiting Marsden Moor ravaged by fires six months ago to learn how the rare plants and wildlife lost in the fire are being restored to their former Autumnal Splendour, and how the team are working to make the water that runs off the Moors much better quality.
BEEKEEPING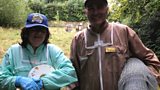 Bees are globally under threat, so it is important to get them safely through the winter and feeding as an additional top up to their natural honey stores is a great way to ensure that a colony stays strong, and has a greater chance of survival.
Paul Martin is finding out what you can do to provide bees with sources of pollen in your garden come the spring.
BUG DOG FOOD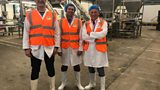 Have you ever wondered what vegetarians feed their dogs? Pets eat one fifth of the world's meat and fish but if you want to avoid meat – now there is an alternative.
Jules and Teddy are in Lancashire to find out how one man came up with a slightly barking mad new breed of dog food that could help save the planet.
BLACKBERRIES
Just over a hundred years ago blackberries in our autumnal hedgerows became the secret weapon of the First World War effort.
Steve Brown is finding out about a time when blackberry picking was a serious business and visiting a farm in Kent where you can get your Blackberry Fix whatever the season.
Credits
| Role | Contributor |
| --- | --- |
| Presenter | John Craven |
| Presenter | Jules Hudson |
| Presenter | Keeley Donovan |
| Presenter | Steve Brown |
| Executive Producer | William Lyons |
| Series Producer | Nicola Lafferty |