Main content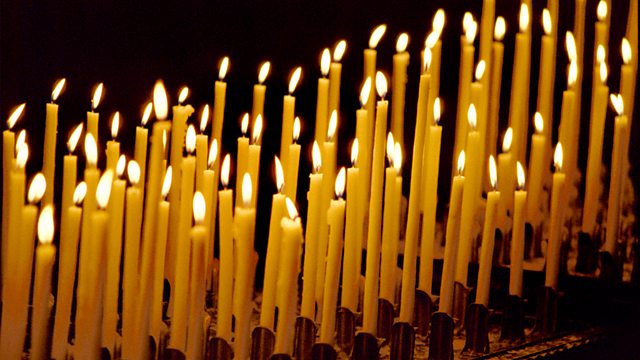 02/11/2019
A spiritual comment and prayer to start the day with Canon Ann Easter
A spiritual comment and prayer to start the day with Canon Ann Easter
Good morning!
It's a grey old time of the year, between the mellow mists of harvest time and the hectic fun of Christmas and New Year, the time we've come to use as the season of remembrance and the weather seems to fit that feeling of nostalgia.
Yesterday was All Saints Day, when we remember and give thanks for all those high-profile, special people who inspire our lives – the Mother Theresa's and Francis of Assisi's of this world. But today is All Souls Day, the day for remembering and giving thanks for all the others; people like my parents, and family and friends who, I believe have gone on to Heaven ahead of us but who stay tied to our hearts by cords of love and memories.
Inevitably, I wonder where those people are and what it's like; the Old Testament prophet Isaiah talked about a banquet and that sumptuous image continues all the way through the Scriptures; they say that Heaven's a feast with everything we could possibly wish for. A place where there's no sorrow or suffering, no wars or worries, a place where we will be well and whole and free, dancing, laughing and enjoying the peace of eternity together with God and the whole company of Heaven.
This time of year can be very sad for those of us who are left but the love we've shared is eternal and lasts when everything else is gone.
Lord of love, Hear us as we remember all those we love but see no longer; inspire us with memories of happy times past and reassure us that, as Jesus promised, one day we will all be together in your heaven.
Amen