Main content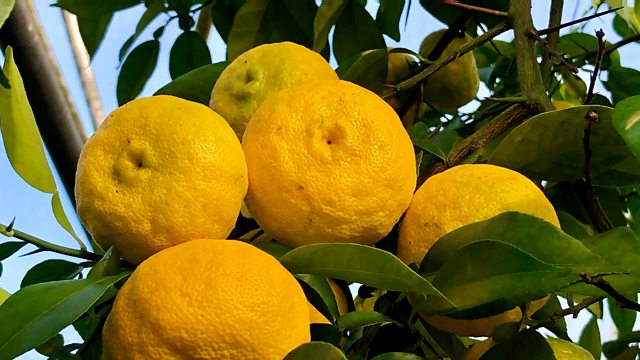 Calne, Wiltshire
Peter Gibbs and the panel are in Calne, Wiltshire.
Peter Gibbs and the panel are in Calne, Wiltshire. Chris Beardshaw, Matthew Wilson, and Anne Swithinbank are answering the horticultural questions.
This week, the panellists discuss tree peonies, making workable soil in a new build and caring for a Clematis. They also debate the importance - or not - of tidiness in the garden.
Away from the questions, James Wong goes to the Citrus Centre to meet Amanda and Chris Dennis.
Producer: Dan Cocker
Assistant Producer: Jemima Rathbone
A Somethin' Else production for BBC Radio 4
Plant List
Questions and time codes are below. Where applicable plant names are listed.
Q – Three years ago I planted a free packet of Eryngium and they've bloomed brilliantly and are great for the pollinators, but they stink – will this affect my honey?
(2 minutes 6 seconds)
Chris – Eryngium eburneum
Q – How do you prune a tree peony?
(5 minutes 31 seconds)
Q – How can I create a workable soil in the garden of my new build home? It's compact, heavy clay, rubble and sub-soil.
(7 minutes 22 seconds)
Chris – Vibernum
Rosaceae
Malus Crataegus
Viburnum euonymus
Dogwood (Cornus)
Salix
Q – I planted a Lavatera 'Rosea' bush in spring and it's now 6ft (1.8m) tall – I was wondering when or if I should cut it back?
(10 minutes 5 seconds)
Feature
(13 minutes 48 seconds)
Calamondin orange
Citron
Ugly fruit – Jamaican tangelo
Key lime
Persian lime
Q – Can you suggest some interesting bulbs I could give as a Christmas present?
(19 minutes 37 seconds)
Chris – Voodoo lily (Amorphophallus konjac)
Streptocarpus
Anne – Cape cowslip – Lachenalia
Matthew – Saintpaulia – African violet
Q – I had a climbing rose growing over an arch but had to remove it as it was out of control. Can I replant another rose or two over this arch and what should I do to the soil?
(24 minutes 8 seconds)
Q – Last Christmas I was given two Clematis 'Winter beauty' which are still in their pots in my porch – what is the best way to care for them when I plant them outside?
(26 minutes 4 seconds)
Correspondence
(30 minutes)
Q – How should I cut back my shrubby salvias?
(33 minutes 26 seconds)
Q – I have been asked to tidy up my allotment, but I'm concerned about keeping it as a good habitat for the wildlife that currently lives here – do you have any advice for combining being tidy and keeping my wildlife?
(36 minutes 11 seconds)