Main content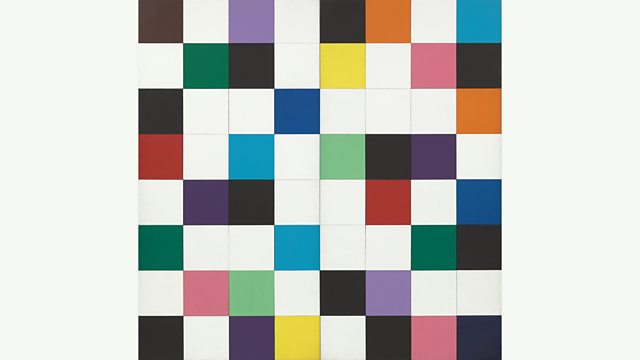 Renee Fleming chooses Colors for a Large Wall
Radio 3 presents a radiophonic art exhibition, as 30 of the world's most creative minds choose their favourite work from the Museum of Modern Art in New York. Ep 14 Renee Fleming
Art critic Alastair Sooke, in the company of some of the leading creatives of our age, continues his deep dive into the stunning works in the Museum of Modern Art's collection, whilst exploring what it really means "to see" art.
Today's edition features American operatic soprano, Renee Fleming. Winner of the National Medal of Arts and Fulbright Lifetime Achievement Medal winner, she is the only classical singer ever to have performed the U.S. National Anthem at the Super Bowl. Renee has chosen Ellsworth Kelly's 1951 work, Colors for a Large Wall - a collage of painted, multi-coloured squares. What is it about this work that hits Renee Fleming's high notes?
Producer: Paul Kobrak
Main Image: Ellsworth Kelly, Colors for a Large Wall, 1951. Oil on canvas, sixty-four panels, 7' 10 1/2" x 7' 10 1/2" (240 x 240 cm). Gift of the artist, The Museum of Modern Art, New York, 1067.1969.a-b. © 2019 Ellsworth Kelly
Selected by American operatic soprano, Renee Fleming
What did we find out when a cosmologist looked at Van Gogh's The Starry Night?
Podcast
Leading creative thinkers choose an artwork from MoMA and talk about how it inspires them.