Main content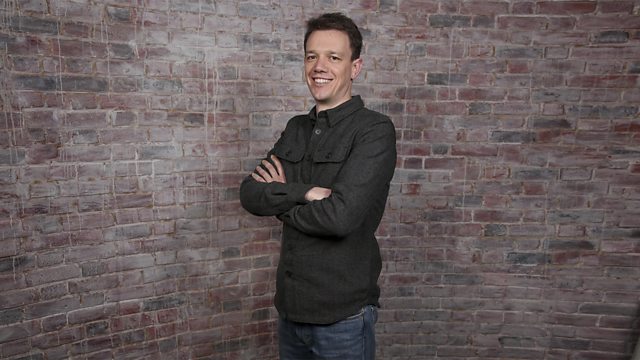 Opera Matinee: Lucia di Lammermoor
Tom McKinney continues his week of afternoons with a Scottish flavour with a performance of Donizetti's masterpiece, Lucia di Lammermoor, inspired by the novel by Walter Scott.
Tom McKinney continues his week of Scottish-flavoured afternoons with a performance of Donizetti's masterpiece Lucia di Lammermoor, inspired by the novel by Walter Scott.
Written in an inspired outpouring of creativity, Donizetti's three act Lucia di Lammermoor is one of the most important and popular masterpieces in the Romantic Italian Bel Canto tradition. A story of love, hate and passion centred around the love triangle of Lucia, Edgardo and Enrico. It has been in the Vienna State Opera's repertory since 1926. This recording from Vienna was made this summer with the Russian soprano Olga Peretyatko in the title role.
CAST
George Petean, baritone, Lord Enrico Ashton
Olga Peretyatko, coloratura soprano, Lucia
Juan Diego Flórez, tenor, Sir Edgardo di Ravenswood
Lukhanyo Moyake, tenor, Lord Arturo Bucklaw, Lucia's bridegroom
Jongmin Park, bass, Raimondo Bidebent
Virginie Verrez, mezzo-soprano, Alisa, Lucia's handmaid
Leonardo Navarro, tenor, Normanno, huntsman and retainer of Enrico
Vienna State Opera Chorus
Stage Orchestra of the Vienna State Opera
Vienna State Opera Orchestra
Evelino Pidò, conductor
Last on

Music Played
Gaetano Donizetti

Lucia di Lammermoor Acts I and II

Choir: Chor der Wiener Staatsoper. Orchestra: Orchester der Wiener Staatsoper. Conductor: Evelino Pidò.

Gaetano Donizetti

Lucia di Lammermoor Act III

Choir: Chor der Wiener Staatsoper. Orchestra: Orchester der Wiener Staatsoper. Conductor: Evelino Pidò.

Johann Nepomuk Hummel

Trumpet Concerto

Performer: Simon Höfele. Orchestra: BBC Scottish Symphony Orchestra. Conductor: Duncan Ward.

Béla Bartók

Hungarian Sketches

Orchestra: BBC Scottish Symphony Orchestra. Conductor: Thomas Dausgaard.
SYNOPSIS
ACT I
Some time ago, Lord Enrico Ashton had seized power from the Ravenswood
family and killed the head of the family – Edgardo's father. When a new
monarch ascends the throne, however, Enrico suddenly finds himself a
member of the politically persecuted side and must fear for his life. To save
himself, he determines to arrange the marriage of his sister Lucia, whom he
has shielded from the outside world, to the influential Lord Arturo Bucklaw.
When he informs his close friends of this, Raimondo, Lucia's tutor, reminds
him how much Lucia is still grieving for her recently deceased mother and
is therefore not capable of even considering marriage. To his great dismay
Enrico then learns from his captain Normanno that, despite her loss, Lucia
has in the meantime fallen head over heels in love with a man she does not
know but who saved her from being attacked by a raging bull. Furthermore
it turns out that this unknown man is none other than Enrico's mortal
enemy, Edgardo. Boiling with anger, Enrico swears bloody revenge.
As the mentally delicate Lucia awaits her rendezvous with Edgardo, she tells
her companion Alisa of a frightening apparition in which Lucia believes she
saw the ghost of the woman who was murdered by a Ravenswood in a fit
of jealousy and then thrown into the well. However, her love for Edgardo
and the prospect of his imminent arrival soon brighten her mood. Edgardo
rushes in shortly thereafter, only to take his leave of Lucia as he must leave
immediately for France. Lucia is alarmed at his plan to try and reconcile
with Enrico before he leaves and persuades him to abandon it; their love
should remain a secret. As they bid farewell to each other, the two quickly
exchange rings as a token of their vow of love.
ACT II
During Edgardo's long absence, all his letters to Lucia are intercepted by
Enrico and Normanno and replaced by forgeries. Thus misled, Lucia is
persuaded of Edgardo's infidelity and submissively agrees to marry Arturo.
Since in spite of everything Lucia wants to remain faithful to Edgardo,
Enrico emphasizes to his sister that her refusal to marry Arturo would mean
the downfall of their family. When Raimondo finally admonishes her to
submit so that her dead mother can rest in peace, in desperation Lucia agrees,
but at the same time longs for death.
At the celebrations for her wedding to Arturo, Lucia, already starting to lose
her mind, must be urged to sign the marriage agreement. Scarcely has she
done so when Edgardo unexpectedly enters the room to demand his rightful
place at Lucia's side. However, when he learns that the young woman
has already sealed her marriage to Arturo with her signature, in despair
he gives Lucia's ring back to her and flees to his estate at Wolf's Crag.
ACT III
A storm is brewing. Furious, Enrico leaves the wedding and in the middle of
the night seeks out his rival in his tower at Wolf's Crag. Driven by hatred,
vengeance and jealousy, the two men agree to fight a duel at daybreak at
the Ravenswood tombs.
In the meantime, losing her senses Lucia has stabbed Arturo in the bridal
chamber. In a state of complete mental disarray, she enters the ballroom,
still filled with guests. In a vision she first sees her marriage to Edgardo
and begs her lover, who is not present, to forgive her and to mourn at her
grave. With his sister's madness now evident, the returning Enrico realizes
too late that he is to blame.
Edgardo awaits the duel with Enrico at the tombs of the Ravenswoods.
He learns from several passers-by that Lucia has lost her mind, is on her
deathbed and is asking plaintively for him. Edgardo sets out immediately
to see his beloved one more time, but Raimondo comes to meet him and
confirms that she has already died, as signalled by the chiming death knell.
In the hope of being finally united with Lucia, Edgardo stabs himself.
Broadcast