Main content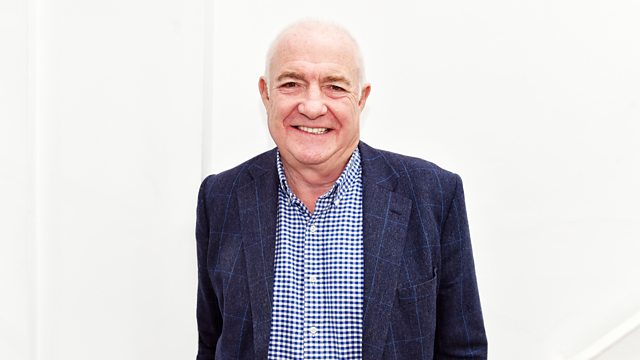 Rick Stein
Rick Stein wakes up and embraces the day with Zoe Ball and the team. It's The Why Workshop, and Zoe quizzes the QI Elves with more wonders and ponders, including your questions.
Wake up and embrace the day with Zoe Ball! Rick Stein brings us his tasty top tips from his new TV series and accompanying book, Secret France. Zoe talks about the massive new text in competition Rockin' In The USA!
It's The Why Workshop, and Zoe quizzes the QI Elves with more wonders and ponders, including your questions such as: "how long it would take us to dig to the other side of the world?" "why do humans put their hand to their faces when experiencing high emotions?" and "Why do digital watches gain time over time?"
Along with Tina Daheley on news, Richie Anderson on travel and Mike Williams on sport with guest Agnieszka Radawanska joining him on the phone. Zoe and the team have the best start to your morning. With celeb guests, quizzes, headlines, tunes chosen by listeners, and more music that you can shake a glitterball at!
There's also weather with Carol Kirkwood, a special Pause For Thought from Rae Duke as a part of BBC Radio 2's Fertility Week and listeners on the line, as Zoe entertains the nation with fun for the family!
Pause For Thought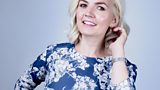 From Rae Duke, Religion and Ethics teacher and broadcaster.
I always used to think the adverts featuring a couple shrieking for joy, tears in their eyes, brandishing a positive pregnancy stick were a little cheesy.  That was until it was me and my husband with our very own good-news revealing stick. We were every bit as cringe as the couples in those ads.
Because getting pregnant, of course, is no mean feat. It can be a long and angst-filled road, testing every iota of that virtue of patience you've got.
With this week being Fertility Week, a time to put a media spotlight on the struggles so many face to have a baby, we can readdress the bizarre fact that so much of our conversation around becoming parents begins with those two pink lines on a stick and not the convoluted path leading up to them. With 1 in 6 couples in the UK facing difficulties with fertility, it's something that'll touch many lives. And given the recent study showing that coping with infertility is as stressful as a cancer diagnosis, our open sharing of this issue couldn't be more important. 
Everybody's challenge looks a little different. I was so moved yesterday to hear Sheridan's story of finding unexpected purpose after a time of such grief. For us, our worry was about the science of DNA and whether my husband might pass on the genetic condition of albinism to our child. It's something he lives with each day, impairing his vision significantly. But after looking into it, we discovered there wasn't really an option to ensure the faulty genes wouldn't make it into our baby. We simply had to go for it, keeping faith that, as Julian of Norwich wrote so beautifully - in the earliest surviving English book written by a woman (!) - "all shall be well, and all manner of thing shall be well."
We were lucky. And I'm grateful every day for a healthy daughter. But the trying-to-conceive days, pregnancy and birth era being the time of heightened sensitivity they are, I truly feel the pain and frustration of those still working through it.
For those whom the light at the end of the tunnel seems miles off, the words of Martin Luther King are pretty wonderful: "we must accept finite disappointment, but never lose infinite hope."