Main content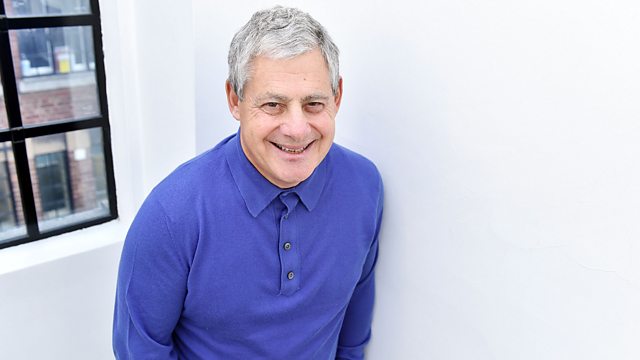 Sir Cameron Mackintosh, Zizi Strallen & Charlie Stemp
Wake up and embrace the day with Zoe Ball! Sir Cameron Mackintosh, Zizi Strallen and Charlie Stemp tell Zoe about Mary Poppins The Musical.
Wake up and embrace the day with Zoe Ball! Sir Cameron Mackintosh, Zizi Strallen and Charlie Stemp tell Zoe about Mary Poppins The Musical ahead of the gala performance for Children In Need.
As part of Radio 2's Fertility Week, Jessica Hepburn takes time out from her Everest training to fill us in on why she founded Fertility Fest and shares her own personal journey and pursuit of motherhood.
You tell us if it's too early for a Christmas pudding, after Zoe spotted one in the supermarket, and Becky shares her story of how a Christmas pudding helped her fall in love with her husband.
Along with Tina Daheley on news, Richie Anderson on travel and Mike Williams on sport, she and the team have the best start to your morning. With celeb guests, quizzes, headlines, tunes chosen by listeners, and more music that you can shake a glitterball at!
There's also weather with Carol Kirkwood, a daily Pause For Thought from Sheridan Voysey and listeners on the line, as Zoe entertains the nation with fun for the family!
Last on
Music Played
Irene Cara

Fame

Heart Of Gold (Various Artists).
Knight Records.

Rick Astley

Every One Of Us

Don Henley

The Boys Of Summer

WALK THE MOON

Work This Body

Gotye

Somebody That I Used To Know (feat. Kimbra)

Lionel Richie

Dancing on the Ceiling

Dancing In The Street (Various Artis.
Universal Music Tv.

Coldplay

Orphans

Everyday Life: Sunset.
Parlophone.

Baccara

Yes Sir, I Can Boogie

Million Sellers Vol.14 - The Seventie.
Disky.

Train

Drive By

(CD Single).
Columbia.
12.

John Newman

Without You (feat. Nina Nesbitt)

Martha Reeves and the Vandellas

Nowhere To Run

Motown - The Hits Collection Vol.2.
Motown.

Frankie Valli

Grease

Frankie Valli & The Four Seasons - Ve.
Polygram Tv.
18.

Ed Sheeran

&

Camila Cabello

South Of The Border

No.6 Collaborations Project.
Asylum.
2.

Travis

Side

(CD Single).
Independiente.

Bill Medley

&

Jennifer Warnes

(I've Had) The Time Of My Life

The Hits Album 7 (Various Artists).
CBS.

Zizzi Strallen

&

2019 London Cast

Practically Perfect

James Blunt

Cold

Once Upon A Mind.
Atlantic.

England Dan & John Ford Coley

I'd Really Love To See You Tonight

Guilty Pleasures 2 (Various Artists).
Sony Music UK.

Simple Minds

Don't You (Forget About Me)

Glittering Prize - Best Of Simple Min.
Virgin.

The Verve

Bitter Sweet Symphony

Now That's What I Call Music! 37 (Various Artists).
Now.

Stereophonics

Bust This Town

Keane

Somewhere Only We Know

(CD Single).
Transcopic Records.
Pause For Thought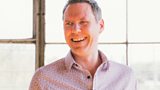 From Sheridan Voysey, Writer and broadcaster:
Imagine for a moment a car parked in a suburban street with its doors open and two women standing by. The car is packed full of baby stuff—a pram, a stroller, a highchair, a playpen, with bags of toys and clothes filling the spaces in between.
One of those women is my wife, Merryn. The other is my sister-in-law, Kristy, who runs a hand over her baby bump, gives Merryn a hug, then gets into the car. Seconds later she's driven all that baby stuff away—stuff it took Merryn and me a decade to accumulate.
Christmas 2010 had been shaping up like no other for Merryn and me. Having spent ten years trying to start a family through IVF, special diets, a three-year wait on the Australian adoption list, and more—we'd been told we were pregnant. Finally we were having a child! Then on Christmas Eve Merryn got a call from the clinic. She listened, hung up, then curled into a foetal position. It had been a false-positive. With that, our dream of having a baby ended.
We were left with so many questions. Why do negligent people get kids while good people don't? Why had God seemingly ignored our prayers? Eight years on, some of those questions remain. But our story has also moved on.
Because what we didn't know then was that Merryn and I would soon leave Australia for a new adventure here. Merryn would get a dream job in Oxford. I would get to write about our experience. We would see our marriage strengthened, new friendships formed, and an unexpected vocation begin helping others start again from their own broken dreams. Purpose would emerge from our pain. We'd see God use our experience to bring hope to others.
Surprisingly, Merryn wasn't sad watching Kristy drive that baby stuff away. She felt relief. Because there'd be no moving on without grieving, and no grieving without relinquishing the symbols of our loss. Letting go of the pram, highchair and baby clothes was the beginning of us starting again.
Secretly, quietly, many couples struggling to conceive fear their lives will be meaningless if they don't. What Merryn and I discovered was that when the loss is properly grieved, and then placed in the hands of God, even a broken dream like this could instead become a new beginning.
Broadcast