Main content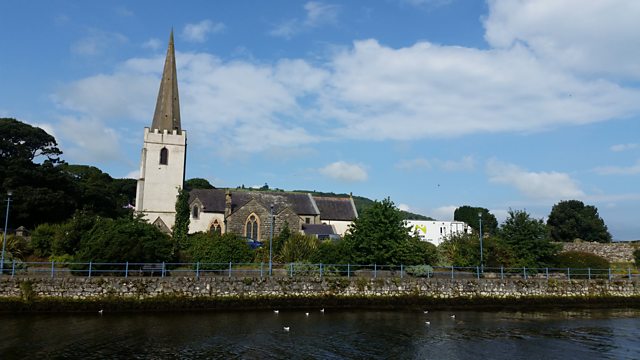 Glenarm Festival of Voice: Saint-Saëns, Milhaud, Honegger and Ravel
Performances from soprano Siobhan Stagg, mezzo Ema Nikolovska and baritone Julien Van Mellaerts, from the Northern Ireland Opera Festival of Voice 2019 at Glenarm, Co. Antrim.
John Toal presents a series of recitals from Northern Ireland Opera's Festival of Voice 2019, recorded at St Patrick's Church of Ireland in Glenarm, Co Antrim.
Joseph Middleton accompanies the Australian soprano, Siobhan Stagg, the Canadian-Macedonian mezzo Ema Nikolovska (a Radio 3 New Generation Artist), and the New Zealand baritone Julien Van Mellaerts in a programme celebrating composers active in Paris in the 1920s – a musical melting pot, with illustrious composers, and some up-and-coming ones, living side by side.
Today's programme includes song by Saint-Saëns, Milhaud, Honegger and Ravel.
Poulenc: Banalités
Honegger: Trois chanson de la petite sirène
Milhaud: Catalogue de fleurs
Ema Nikolovska, mezzo-soprano
Joseph Middleton, piano
Saint-Saëns: Marquise, vous souvenez-vous?; La Coccinelle; Le Rossignol; La Brise; Tournoiement; Guitares et Mandolines
Julien Van Mellaerts, baritone
Joseph Middleton, piano
Hahn: À Chloris; Si mes vers avaient des ailes; L'Heure exquise
Nadia Boulanger: Prière
Ravel: Kaddisch
Siobhan Stagg, soprano
Joseph Middleton, piano
Featured in...
We broadcast more live and specially-recorded concerts and opera than any other station.