Main content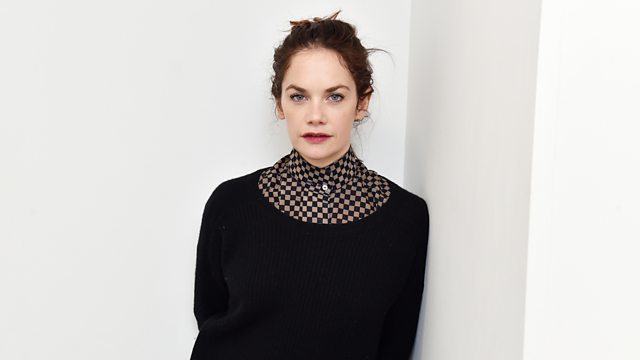 Ruth Wilson
Wake up and embrace the day with Zoe Ball! Ruth Wilson drops by to discuss His Dark Materials, plus Ian Waite answers your Strictly Come Dancing questions.
Wake up and embrace the day with Zoe Ball! Ruth Wilson chats to Zoe about starring as Mrs Coulter in the BBC adaptation of the Philip Pullman trilogy His Dark Materials.
Ian Waite opens the doors to the Strictly Come Dancing clinic to dissect the drama of the weekend Halloween shows. Iolo Williams chats to us from the Cairngorms ahead of the return of Autumnwatch and shares his tips for encouraging wildlife in our gardens at home.
Along with Tina Daheley on news, Richie Anderson on travel and Mike Williams on sport, Zoe and the team have the best start to your morning. With celeb guests, quizzes, headlines, tunes chosen by listeners and more music than you can shake a glitterball at!
There's also weather with Carol Kirkwood and a daily Pause For Thought from Father Brian D'Arcy, as Zoe entertains the nation with fun for the family!
Pause For Thought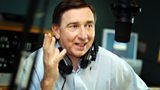 From Father Brian D'Arcy, a Catholic Passionist priest:
"You are not alone" is a powerful expression of what #Fertility Week19 aims to do. Here on Radio 2 there will be different themes explored each day; those who might feel isolated as they struggle with fertility issues will be assured they are not alone.
As a priest I know that people with fertility problems live with a deep pain, made worse when it is not spoken about.  Many couples have great difficulty even speaking to each other about it.
I remember a delightful young couple who came to church every Sunday. They were happy, joyful and madly in love.  Over the months and years that followed though, they remained dedicated parishioners; but I could see the agony on both their faces. To be honest I suspected it might be financial worries which robbed them of their happiness.
It all came to a head one cold November day in a supermarket. I was rushing around collecting a few essential items when I heard sobbing in the next aisle. I went around to see if I could help. There I found the young wife crying bitter tears.  I asked if I could help. She immediately answered "Not here please" but then added "Could I see you later at the Church?"
When she came to see me she was still shaking.  In the store an insensitive neighbour asked her when she was going to start her family. It pushed the poor woman over the top. Deep down she imagined all her friends were being equally judgemental.
I asked her if she spoken to her husband about how she felt. She told me both of them had stopped talking about the problem. The elephant in the room of infertility was choking their relationship. I visited them at home and later that night they agreed to seek help. The relief was tangible.
 It wasn't plain sailing but they found a whole team who cared for them medically, emotionally and psychologically. It took some years before they were blessed with two gorgeous children who are now at university. Not everyone finds the solution they want but you should know there is help, support, understanding and compassion to see you through. You don't need to suffer in silence. There is help. "You are not alone."