Main content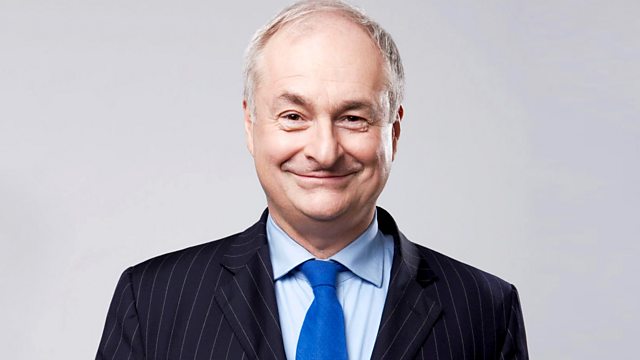 Paul Gambaccini hosts the quiz that covers music in all its varieties, with competitors this week from the north-west of England and the West Midlands
(9/13)
Three more music lovers join Paul Gambaccini in Salford for the last of the 2019 heats in the music quiz tournament. Today's winner will take the sole remaining place in the semi-finals, and stand a chance of making it all the way to the 33rd Counterpoint champion's title. To get there, they'll have to answer Paul's questions on everything from Schubert to New Order, and from Mary Poppins to Kraftwerk. They'll also each be asked to choose a special musical topic on which to answer a set of individual questions, without any prior warning of the categories available.
Today's competitors are:
Steve Davismoon, a university department head from Manchester
George Spann, a health and social care regulator from Solihull
Brian Thompson, a retired schoolteacher from Liverpool.
Producer: Paul Bajoria
Music Played
Counterpoint Programme Nine

Around The World In 80s Pop

Variations On A Theme Of Paganini

Three Is The Magic Number