Main content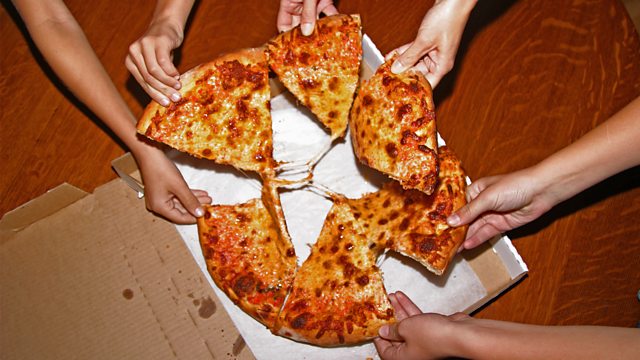 Bank Tech, Mobile Insurance and Pizza Sales.
MP's say banks need to invest more in consumer facing tech or face fines when they fail and how independent pizza shops are eating into big brands slice of the market
Bank customers are being denied services and access to their cash because of the frail technology. A committee of MP's say if they do not sort it out they should face heavy fines.
The rapid growth of delivery apps is causing headaches for the big pizza brands like Dominos, Pizza Hut and Papa Johns as independents are now able to muscle in on the £2.1bn home delivery market but what is it about a lump of salty dough slathered in cheese and tomato that we find so irresistible ? Restaurateur and food commentator Nisha Katona delves into the appeal of the pizza.
The mobile phone insurance market is expanding. Ten years ago hardly anyone bothered now 26% of us pay around £15 a month to cover the gadget that we can't do without. MoneySavingExperts talk us through what you need to know when buying a policy.
Why are motorists so mean to learner drivers. More than three quarter of learner drivers surveyed say they've been bullied by drivers.
Air B n B has been accused of turning a blind eye to homes being sublet illegally on its website. It's a big problem for local authorities. But it's happening with private landlords too. We've been contacted by one who rented out her two bed-roomed flat in Edinburgh. And then found it advertised on Air BnB as suitable for up to fourteen people. There were noisy parties. But she couldn't get the listing removed.
The online retailer Amazon is warning people that phone calls saying accounts have been hacked, are not coming from them. Hundreds of people have fallen for what looks like a new take on an old scam. Losses are estimated so far at nearly half a million pounds in the last two months in the UK alone. City of London police say at least 200 people that they know of have lost money and many hundreds of others realised it was a con, just in time.