Main content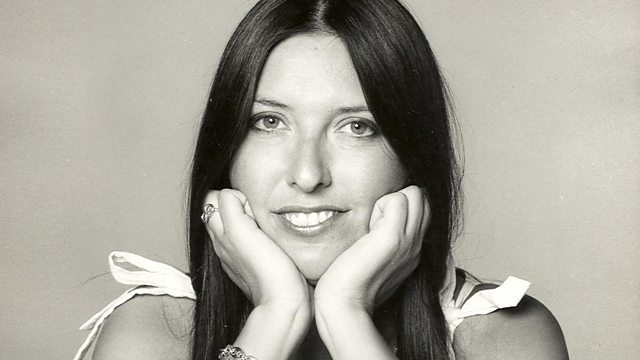 Maddy Prior, Family Therapy, Linda Boström Knausgård
The programme that offers a female perspective on the world
Here's Maddy Prior, photographed when All Round My Hat was in the charts in the '70s. She's been performing now for over 50 years and she's done more than 3000 shows. She's made 11 albums of her own and 28 with Steeleye Span. Maddy talks to Jenni about her life and music.
Last week we spoke to Cyntoia Brown-Long, who was given a life sentence in America for a murder she committed when she was 16. Today we speak to Jennifer Ubiera who is an attorney at the Georgetown Juvenile Justice Initiative in Washington DC. Her focus is young people in the criminal justice system, especially teenage girls and the poor. She explains how Cyntoia represents the young women she supports.
Linda Boström Knausgård is a Swedish writer whose second novel, Welcome To America, has been awarded the prestigious August Prize. It's about a sensitive, strong-willed child who's 11 and has stopped talking. She thinks she may have killed her father. Her brother barricades himself in his room. Their mother, a successful actress, carries on as normal. Linda Boström Knausgård talks about silence, trauma, childhood, mental illness and imploding families.
Nicola Dunn is a family therapist. She supports people who have genetic testing for medical conditions. Occasionally, perhaps more often than you think, these tests reveal that the man thought to be someone's Dad, turns out not to be. So what impact do these revelations have on the whole family? Woman's Hour investigates.
Last on
Broadcast

Podcast
Women's voices and women's lives - topical conversations to inform, challenge and inspire.