Main content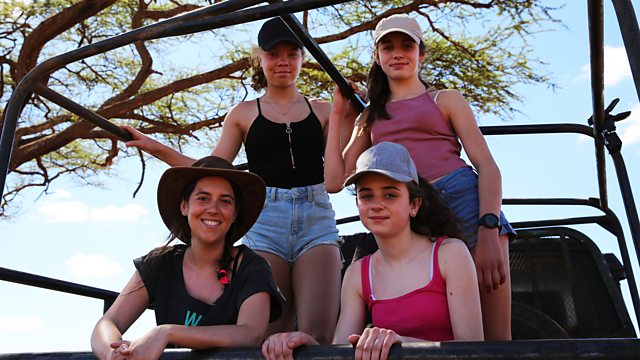 Kenya: Day 2
The girls' team and presenter Camille Ucan are in Kenya, learning the sporting skills of the Maasai warriors. Today their training includes a tough water-carrying race.
It's day two of the girls' team adventure in Kenya, East Africa, for sprinter Alesha, boxer Jocelyn and showjumper and runner Neisha. Watched over and cheered on by presenter Camille Ucan, they are here to learn the sporting skills of the legendary Maasai warriors: spear-throwing, rungu-throwing and the high jump (Maasai style!) At the end of the week, they will represent their host village in a tournament of these sports against other local Maasai.
Today, led by mentor and village chief Kapito, the girls have their first intense training session in the high jump. They get involved in local life with a race to collect water for the village, and Camille tries to impress the locals with her singing prowess.