Main content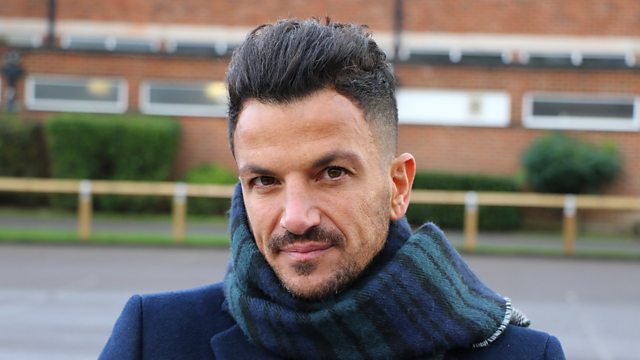 The Diana Award
Peter Andre appeals on behalf of The Diana Award, a charity founded in memory of Diana, Princess of Wales which strives to bring about positive change in the lives of the young people who need it most.
Music Played
Timings (where shown) are from the start of the programme in hours and minutes
00:07

London Grammar

Sights
The Diana Award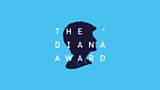 The Diana Award is the only charity in memory of Diana, Princess of Wales and her belief that young people have the power to change the world.
The youth charity fosters, develops and inspires positive change in the lives of young people through three programmes including; an intervention based mentoring programme for some of the UK's most vulnerable young people; a youth-led anti-bullying campaign; and a prestigious award that publicly recognises young change-makers – The Diana Award.
This year marks the charity's 20th anniversary, and since its inception has honoured nearly 50,000 young people who have selflessly changed their local and global communities, giving them the confidence and motivation to continue making positive contributions to society.
Its Anti-Bullying programme has trained over 33,000 young people as Anti-Bullying Ambassadors in 3,000 schools across the UK to stand up for their peers and help make the 11,000 hours spent in school happy, safe and bully free.
Its newest initiative, The Mentoring Programme, supports young people who, due to personal circumstance, may be at risk of disengagement. The programme pairs volunteer mentors from local businesses with young people who need a role model in their lives. Through a series of group sessions, young mentees gain career skills training and together mentors and mentees develop a campaign around a social issue that affects their community. This two-pronged approach prepares the young people for their post-secondary future whilst also instilling a sense of active citizenship. So far they've helped over 3,000 young people through mentoring.
Peter Andre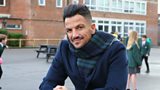 We all remember the moment we heard the tragic news about Princess Diana, and to this day I remember her for her qualities of kindness and compassion, and of course her love for children.
In addition to recognising young people for their contribution to society, the charity's anti-bullying programme trains young people to stand up for their peers and help make school happy and safe. Having been bullied myself as a child, it's a cause that's particularly close to my heart, and I can really see the benefit of the charity's work.
We all know the value of a good role model. Without a clear vision for the future, many young people struggle to successfully navigate their way. The charity's mentoring programme helps the UK's most vulnerable young people establish a goal and take those first steps toward unlocking their full potential.
I'm thrilled to have this opportunity to tell you more about The Diana Award in their 20th anniversary year, and to invite you to support them so they may continue Princess Diana's legacy.
Hannah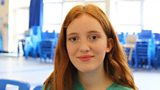 School was a place of torment for Hannah. Relentless bullying caused severe anxiety and depression. Hannah shares:
"On the school bus girls would scream at me and the boys would constantly tell me to kill myself. I started getting trolled online and no matter how much my mum tried to sort it out with the school, they just called me sensitive and left it at that. I remember sitting in a lesson and writing a suicide note to my best friend and my mum.

Words cannot explain how grateful and happy I am to be a part of the Anti-Bullying programme, it honestly changed my life. Meeting young Anti-Bullying Ambassadors when I was at my lowest point made me realise my self worth. This programme inspired me to be the best I can be, to love myself and to help everyone around me for as long as I possibly can."
Ryan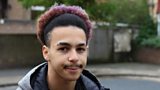 Ryan completed The Mentoring Programme in July 2017 and did a social action project on knife crime, an issue his group felt passionate about growing up in east London.
Ryan's mother said before the programme he was shy and spent all his time playing video games, but is now outgoing, has grown in confidence and has become a role model for his five younger siblings.
Ryan himself says he's become engaged and focused whereas before he shied away from responsibility and didn't want attention on him. He says he's inspired by how Princess Diana helped others saying, "the idea of meeting new people, going to new places and actually benefitting others and helping them is life changing. The Diana Award has given me all the tools that I need to do what I want to do." Ryan has just finished his GCSEs and is now continuing his studies at college.
Callum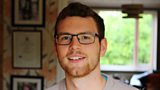 Callum received the Diana Award in 2010 after fundraising in memory of his late brother, Liam. Liam passed away from cancer aged just 14 and after his passing Callum vowed to continue his legacy.
Since receiving the award Callum has gone on to complete a multitude of fundraising activities, including setting up a charity and cycling 17,000 miles around the world. Through his charitable endeavours, which he says he was motivated to continue doing after winning his award, he has gone on to raise tens of thousands of pounds - which has been used to support over 200 families.
Callum says, "Everything that came as a result of winning the Diana Award has changed my life. From meeting a family of like-minded people who want to make a difference, to becoming a part of a network who can inspire others – The Diana Award really has changed my life."
Credits
| Role | Contributor |
| --- | --- |
| Presenter | Peter Andre |
| Director | Lulu Valentine |
| Series Producer | Hardeep Giani |
| Executive Producer | Michael Armit |
Broadcasts
BBC One

except Northern Ireland & Northern Ireland HD