Main content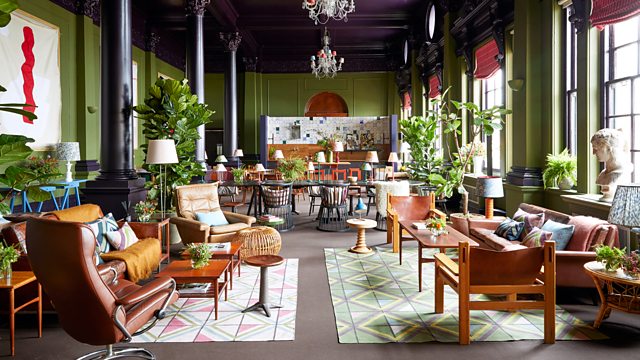 Package Holidays; Sustainable Interiors; Banking Boss
Are we fed up enough of conventional banking to switch to doing it all via an App on your mobile phone?
At a time when banking fraud, security breaches and local branch closures are the stories we hear about banking, we're going to hear from the woman who wants to change how we bank forever. Anne Boden is the CEO of Starling Bank, which runs entirely on your mobile phone. She talks to Peter White about her long career in conventional banking - from a counter assistant at Lloyds to the chief operating officer of Allied Irish Banks - how she became ashamed to say she worked in banking after the crash, to her break with it all in her 50s to form her new "challenger" bank.
Interior design is on a high. Some attribute it to the "improve don't move" ethos as people stay where they are rather than face the upheaval and cost of a move. Everybody from Asos to Zara to B&M Bargains has a home range, many cheap and made of materials not easily recycled. Should "fast interiors" be as much of a concern as "fast fashion"? And how do you go about making the home you want, sustainably, rather than the home the high street wants you to buy and rebuy every year.
When you take out insurance against not being able to work in the event of a critical illness you might expect it to cover having a cardiac arrest. But when Lee Norcross had the misfortune of having one he found his insurance wouldn't pay out. The self-employed barber was paying to cover a heart attack but not a cardiac arrest. And it turns out this is very common but is it fair?
And is the package holiday really dying, as the Ryanair boss says? We take a look at the future of package holidays. Have they always been flawed? Is the Thomas Cook experience enough to put us all off? Is the model outdated anyway? And is there a new, tailored future product being developed by the travel industry that could take its place? Peter White talks to Travel journalist Pippa Jacks and Dave Richardson, author of Let's Go, a History of Package Holidays and Escorted Tours.
Presenter: Peter White
Producer: Olive Clancy
Nicola Harding's "Sustainable" Living Room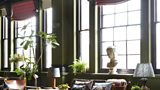 Nicola Harding "Sustainable" Living Room from this years Decorex Fair